Origami Crown Folding Instructions
This is an easy origami crown that you can fold whenever you feel like proclaiming yourself king or queen! 
For fun, we made a video of all our origami hats, modeled by animals...Check it out!
Origami Crown Step 1: Fold an origami organ base. This is a common origami base and we've built a separate page for it. You should have the below to start with.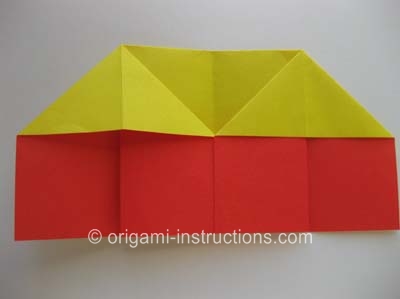 Origami Crown Step 2: Flip paper over.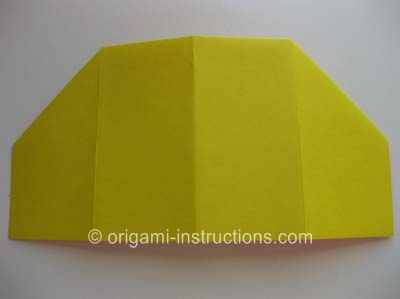 Origami Crown Step 3: Fold both right and left sides to meet the center crease.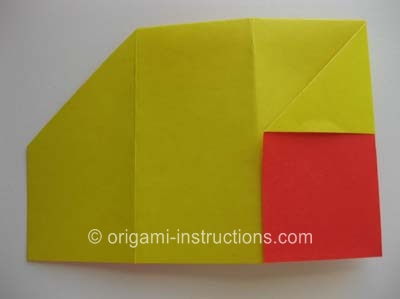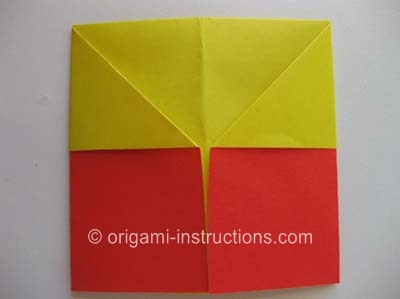 Origami Crown Step 4: Now fold both the right and left sides on the dotted line shown below.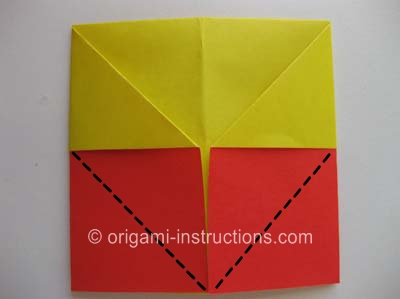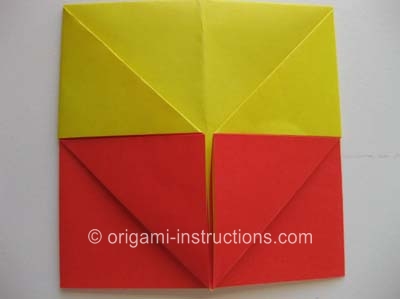 Origami Crown Step 5: Flip paper over and repeat step 4.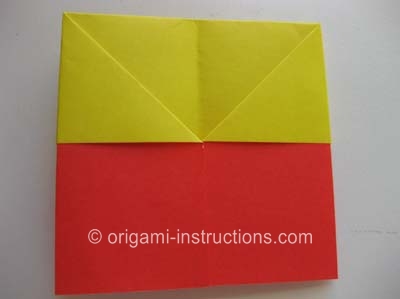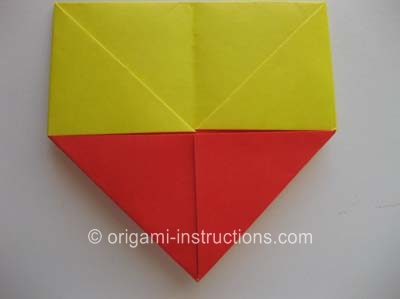 Origami Crown Step 6: Fold the bottom tip up on the dotted line as shown.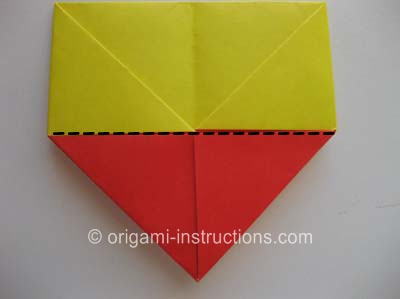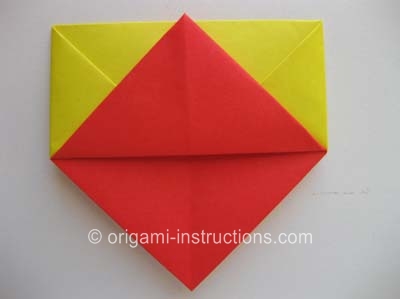 Origami Crown Step 7: Flip paper over. Repeat Step 6.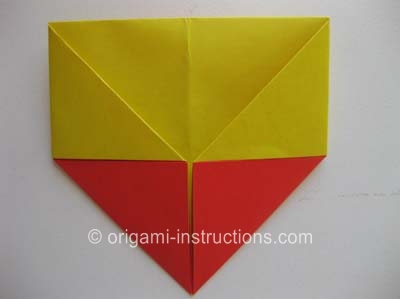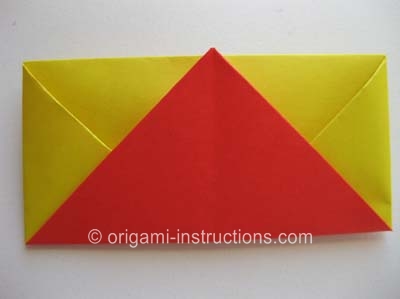 Origami Crown Step 8: Now we're going to open up the paper and transform it into an origami crown! Pry open the paper from the bottom.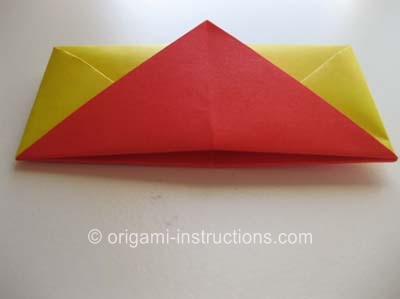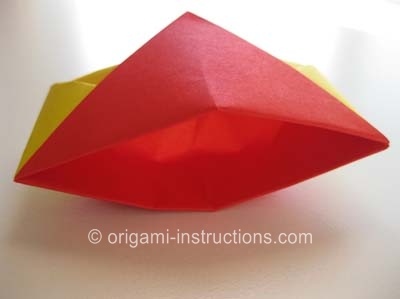 Origami Crown Step 9: Flatten the middle from the top and shape your origami crown to your liking!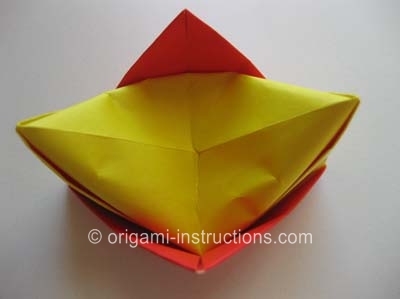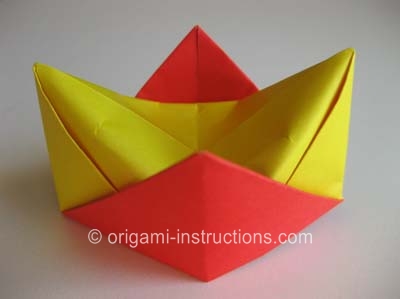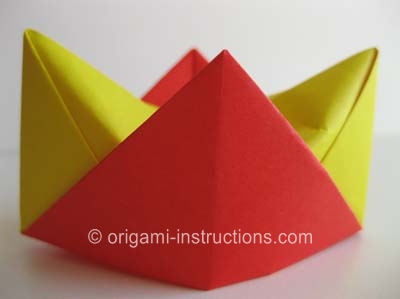 From Gregory in Tulare "This is my crown.":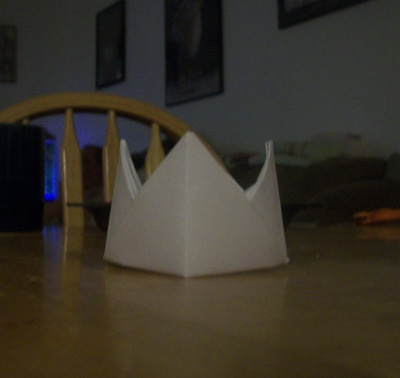 From Allaine in Philippines " I made this crown for our school play.I was chosen to be/act as "Princess of the Stars" ..As you can see, My crown is on my Origami Instructions book that I made. I'm showing it to almost everyone I know. They really loved the origamis and I'm suggesting them to your site! ...Is my crown looking good? "
Your origami crown looks great, Allaine!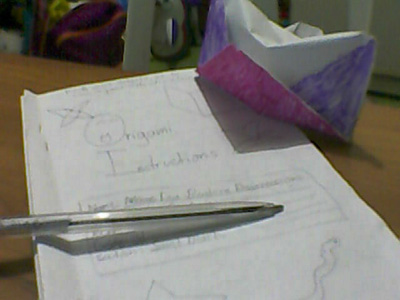 From Joseph in Florida "I've been reading your site for months and have been waiting for my camera so I can show you all of my origami. This is my crown measuring at about 1.7 cm. Top that! "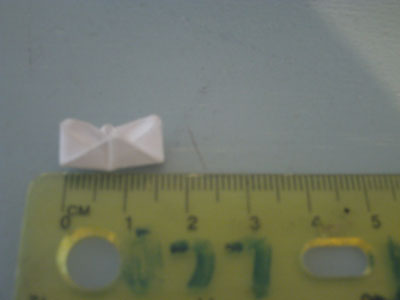 From Celia in St. Paul " It was fun to make and it is a last minute B-Day present for my sister!! Also she loved it!! :) "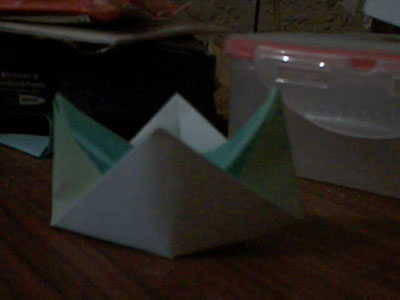 From Sowmiya in Chennai "Origami Crown":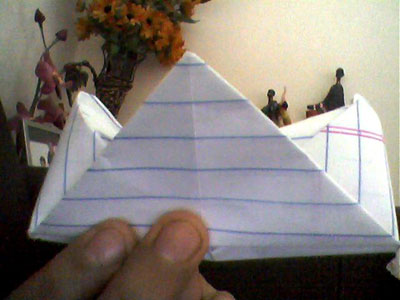 From Laura in Mead " This origami crown is only a little less than 2 centimeters. (Take that, Joseph from Florida!) Believe it or not, it only took three minutes to complete. It was so fun! "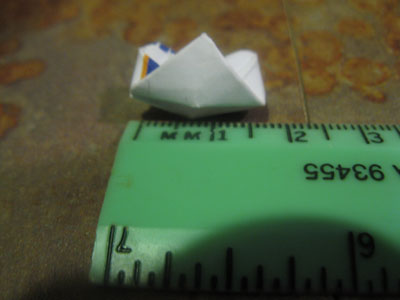 From reader in Hensley: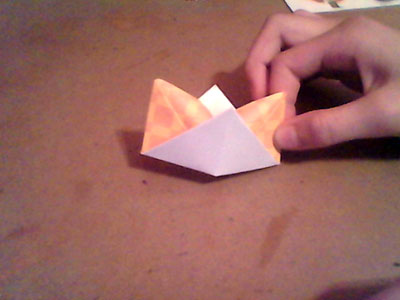 From E " My Origarmi Crown is 9mm, so take that Joseph from Floridia and Laura in Mead! "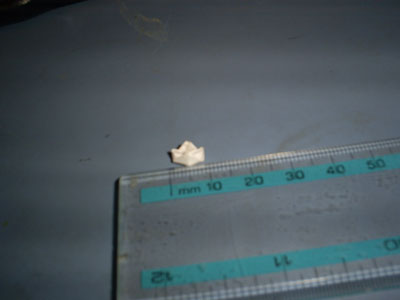 From Lillian in Andover " An old Ken Barbie of my aunt's. My sister loves to play with it. "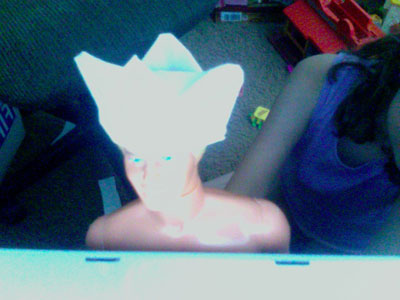 From Daniel in Salisbury " Beat That E, Laura in Mead , And Joseph in Florida. 7mm!!! Top That!!! "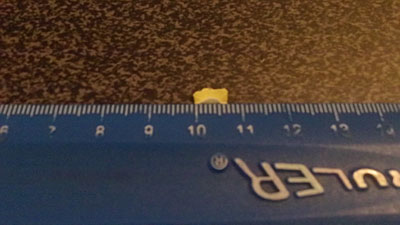 From reader in London " I made a crown!:) "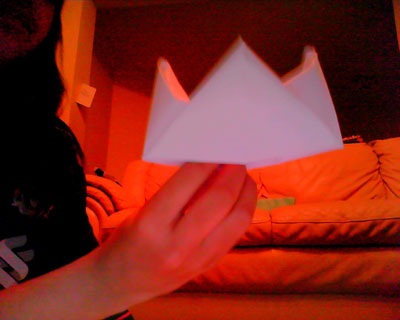 From Nabilah in Kuala Lumpur " Made it with my sister!!! "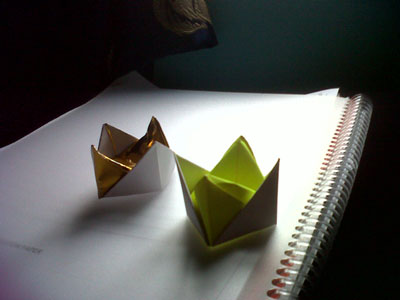 From Genevieve in Texas " My lovely origami crown sitting atop the royal kitty's head! "
Your kitty looks really sleepy :)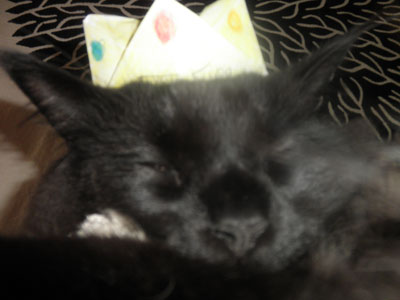 Did you make this origami? If so, upload your photo (2MB limit) via the comment box below. You can login with your Facebook, Twitter, Google or Yahoo accounts.