Origami Hopping Frog
The hopping frog is not quite as realistic-looking as the other origami frog shown on this website.
Origami Hopping Frog
However, it is simple to make and can hop considerably further, so it's a fun action toy.
Start with a square piece of paper. As always, green makes the best frogs (Kermit would agree).
With the colored side face down, make valley folds along the North-South and East-West lines as shown in the second photo.
If you like this, you may also like the origami frog.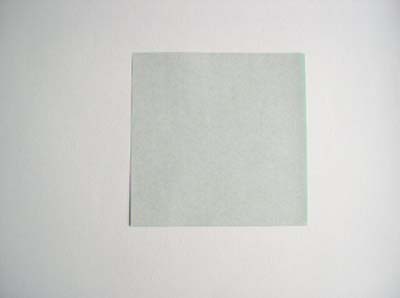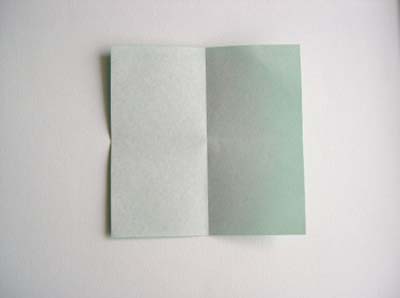 Now fold each of the four corners into the center point, to make another square.
Next fold two of the squares edges onto the centerline: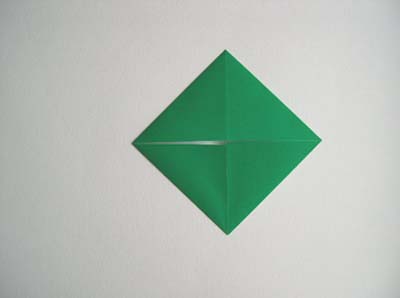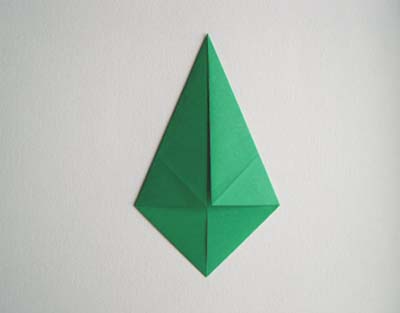 Now fold the short corner of the kite up. Then fold the lower corners of the triangle onto the centerline: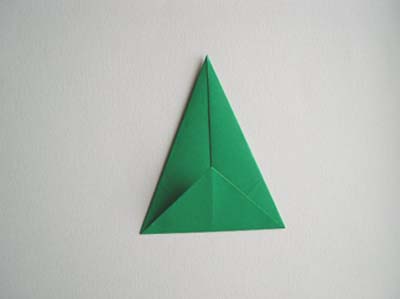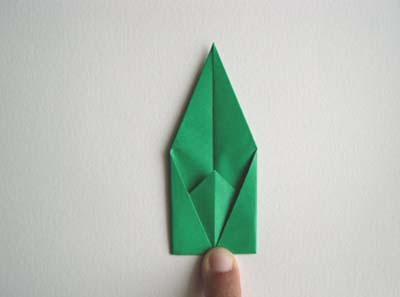 Next fold the lower edge up...then fold it back down. Then fold the top corner down as shown.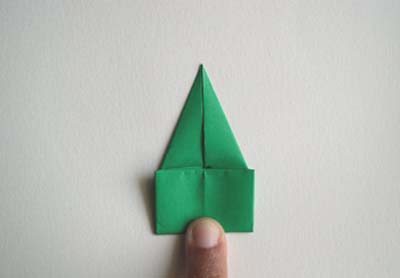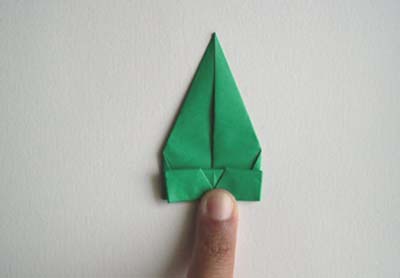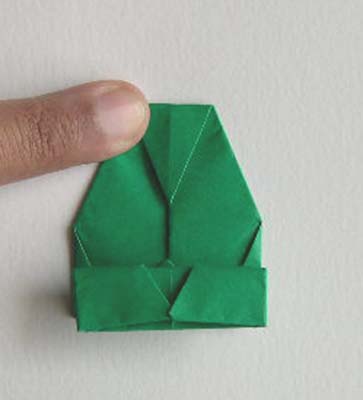 And that's all! Simple, huh?
Turn the frog over and it's ready to go. You can decorate it with pens or markers if you like.
Also, check out our instructions on how to make the frog hop which even includes a short video!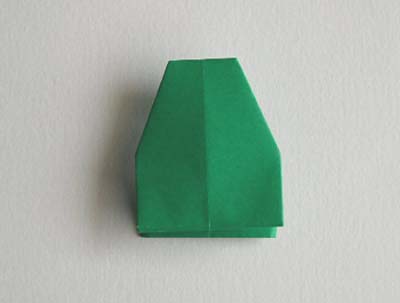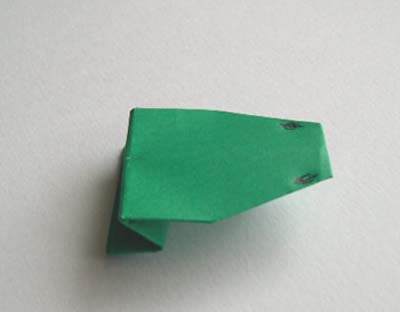 From James at Stoke-on-Trent "My little motled origami frog. It doesn't stand up well but jumps well high."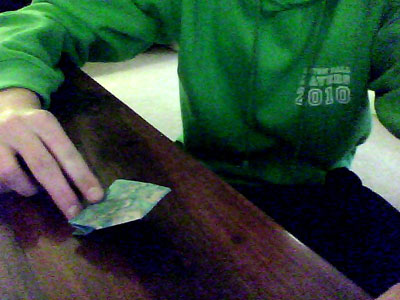 From Nicole in Hong Kong " This was my very first attempt for origami and I think I've done a pretty good job. "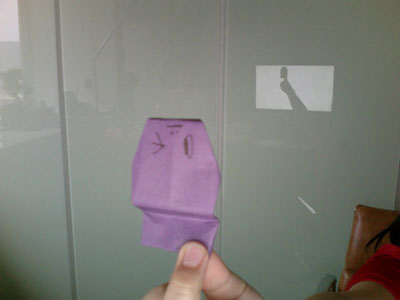 From Liz in NYC " I made this Origami frog. He doesn't jump well but he stands pretty well. "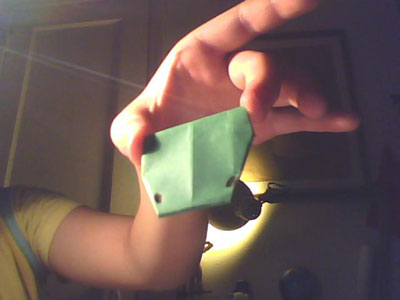 From Heather in Yakima " I've had a lot of fun making these. Now I have a whole legion of them watching me from under my monitor. "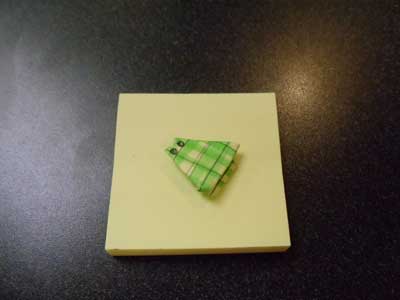 From reader in Singapore " I teach my tito Eman to do a simple origami hopping frog."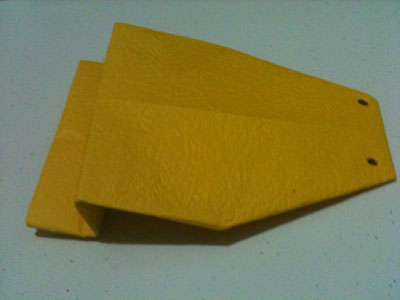 Did you make this origami? If so, upload your photo (2MB limit) via the comment box below. You can login with your Facebook, Twitter, Google or Yahoo accounts.