Origami Table Folding Instructions
This is a traditional origami table. If you haven't already, you can fold some origami chairs to go along with your origami table!
Origami Table Step 1: Fold an origami table base. This is a common origami base used in various origami so we've written a separate page for it. You should have the following to start with.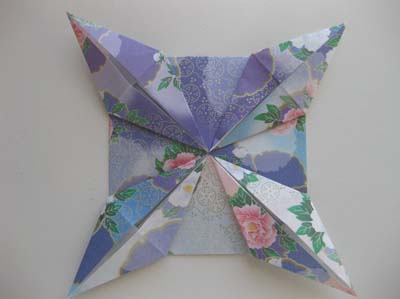 Origami Table Step 2: Fold along the dotted shown. Crease well and unfold. Now, this is going to be one of the legs on your origami table so do not unfold it completely.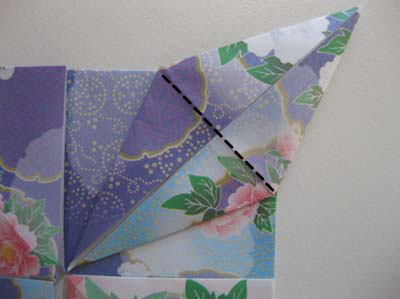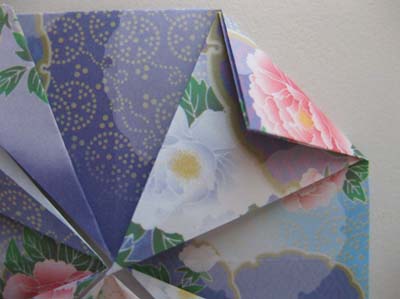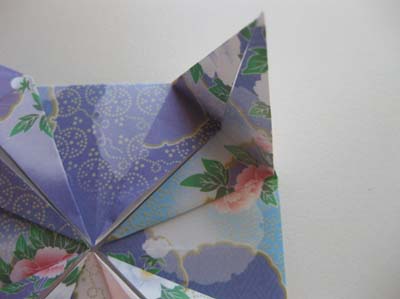 Origami Table Step 3: Repeat Step 2 for the other three corners.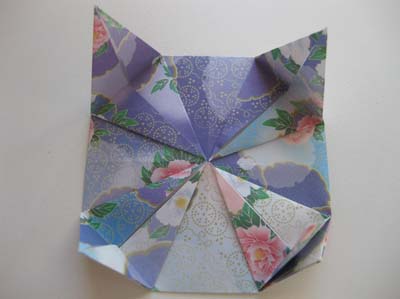 Origami Table Step 4: Flip your origami paper over and you have an origami table!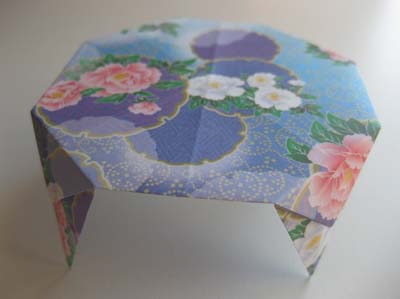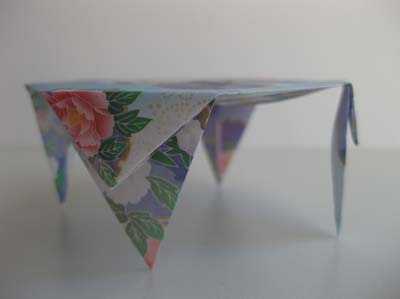 From Soraya in England " A double and single seater origami chair, complete with origami coffee table :) "
Looks like you're ready for a tea party!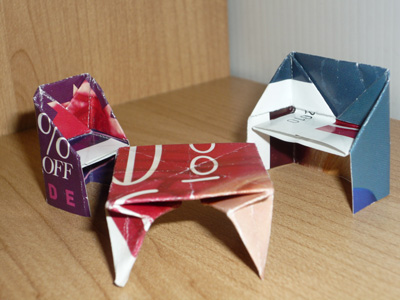 From Chey in Angeles "Origami Table."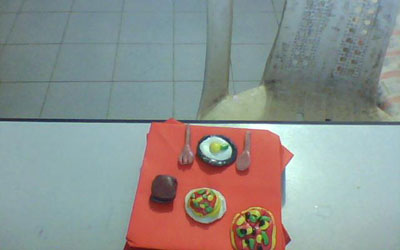 Did you make this origami? If so, upload your photo (2MB limit) via the comment box below. You can login with your Facebook, Twitter, Google or Yahoo accounts.