Origami Persimmon
This origami persimmon is easy to make.
Start with an origami square base. Fold corners A and B to the center, then unfold.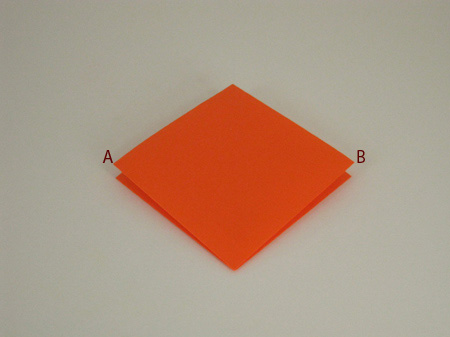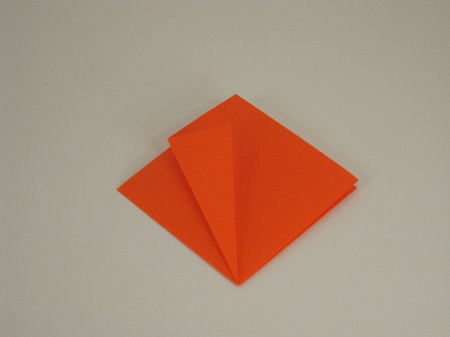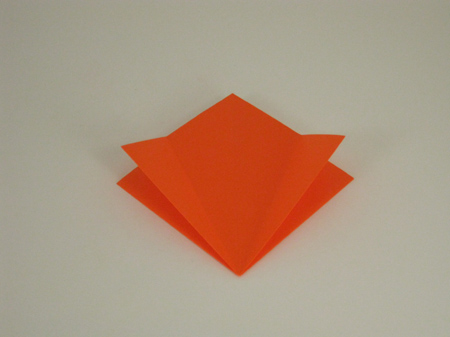 Now make a squash fold on the left side of the piece as shown.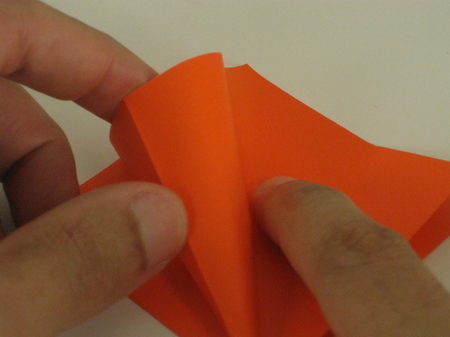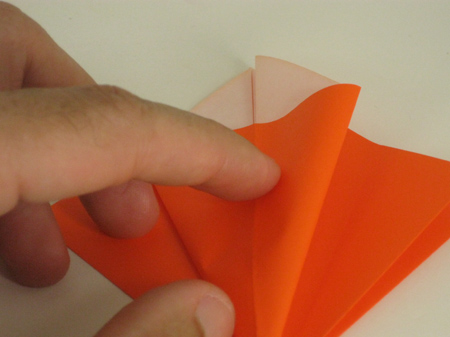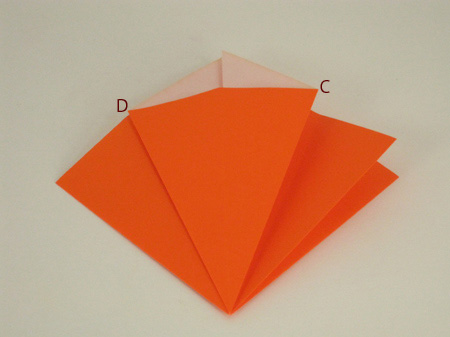 Then fold corner C over to corner D, and make the same squash fold on the right side of the piece.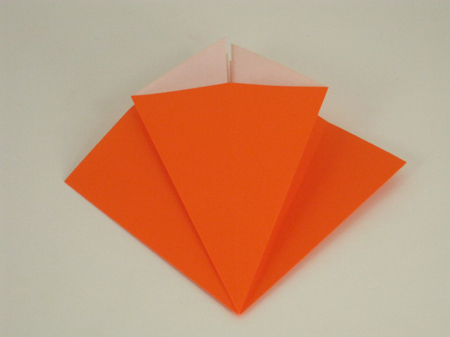 Next make squash two (2) more squash folds...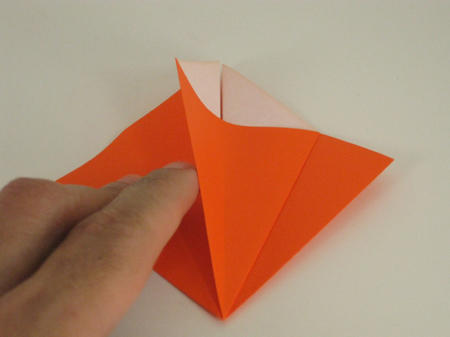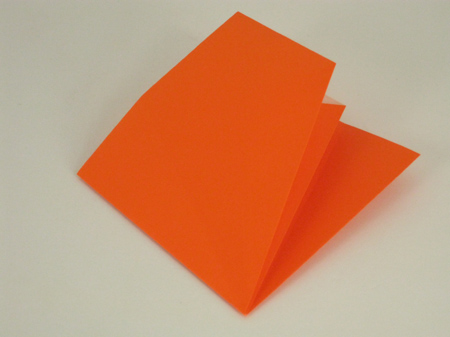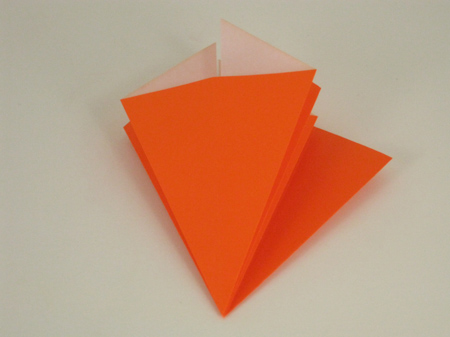 ...so that you end up with a kite. Then fold corner E right to left, and corner F on the backside from left to right (simple book folds).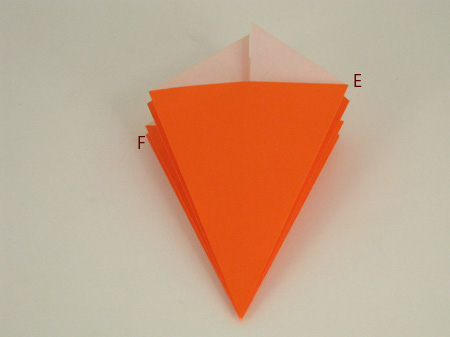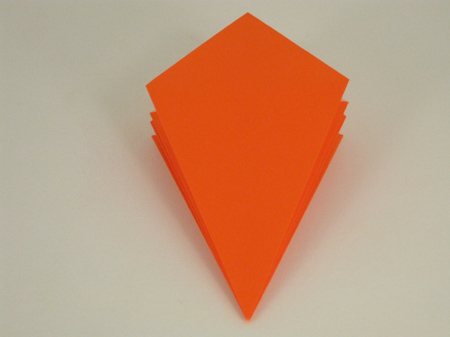 Fold the top flap down as shown. Then fold corners G and H behind the flap, as shown.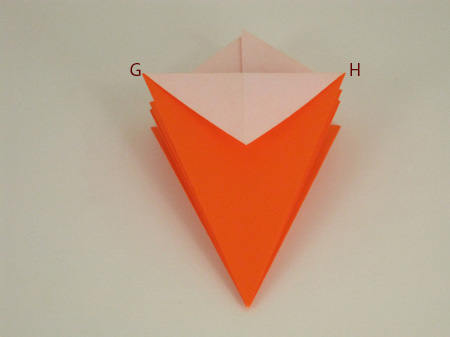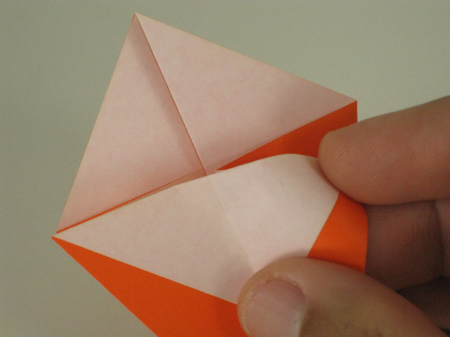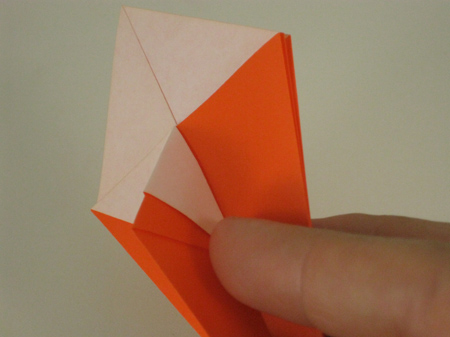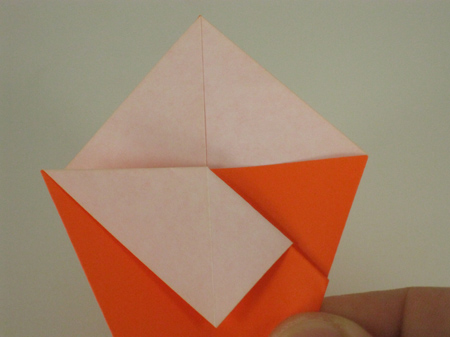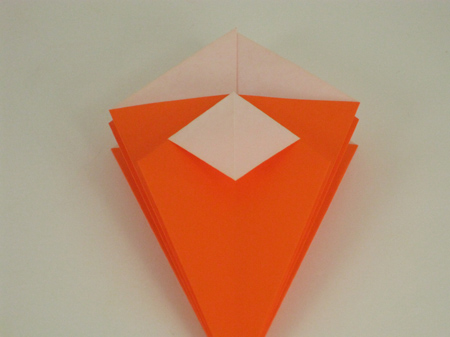 Flip the piece over, and repeat the last 5 steps on the backside.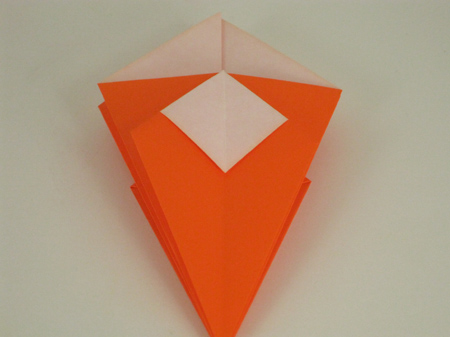 Now book fold the front and back, and repeat those 5 steps on the other two (2) flaps...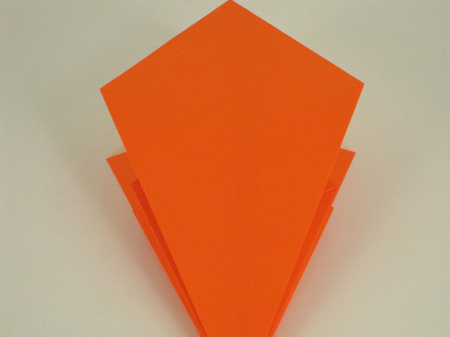 ...and you'll get a smaller kite. Open up the flaps a bit and blow carefully into the hole at the top end.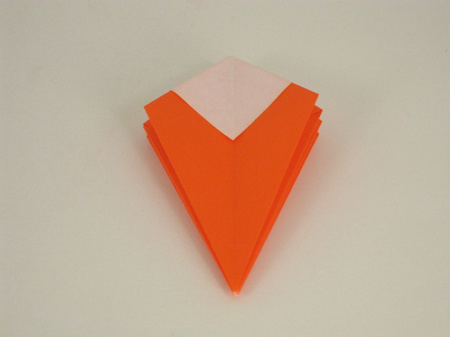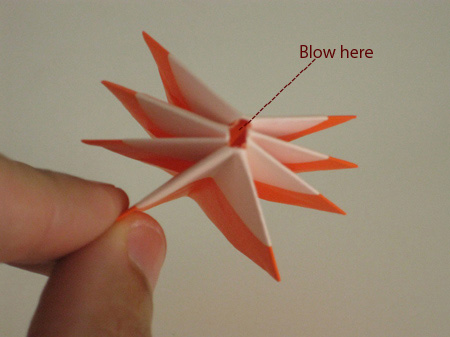 Now your origami persimmon is complete!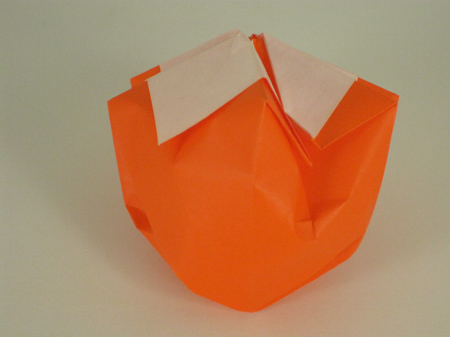 Did you make this origami? If so, upload your photo (2MB limit) via the comment box below. You can login with your Facebook, Twitter, Google or Yahoo accounts.