Origami Boat Floating
The origami boat actually floats, and can be used in water that's relatively calm. The paper will get soaked after a while, and the boat will get heavy and not float anymore.
You can help it last longer by giving it a waterproof coat.
For the boat below, we used clear water-based acrylic, applied with a paintbrush.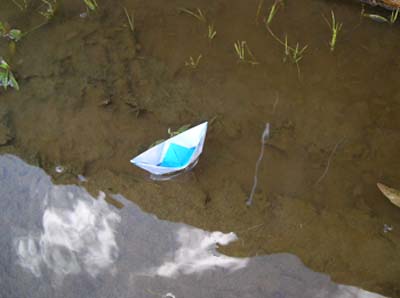 Did you make this origami? If so, upload your photo (2MB limit) via the comment box below. You can login with your Facebook, Twitter, Google or Yahoo accounts.