Origami Tiger Photos
Here are origami tiger photos that have been submitted by our readers. Check them out!
From reader in Puyallup "This is an origami tiger I made. I had a lot of fun making it with the helpful instructions."
Love your white origami tiger!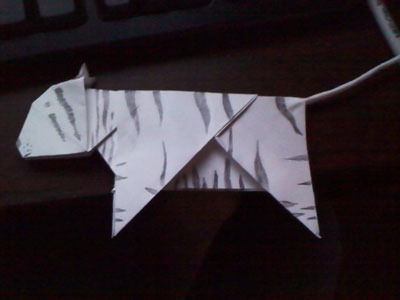 From Clair of Louisville " I love the look of the tiger Origami that I found here! This is the best place that I have found for Origami instructions :-D "
Clair - Love your family of origami tigers!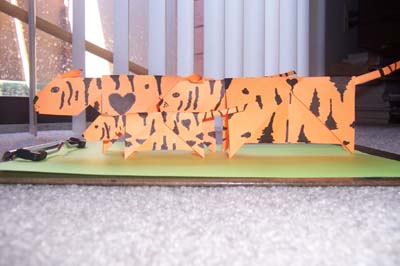 From Emma in London "Origami Tiger for Chinese New Year :3"
Emma - Great realistic looking origami tiger!!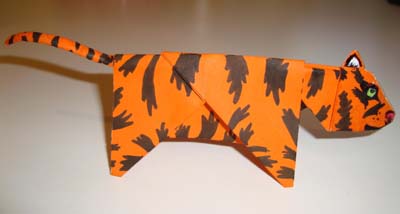 From Robin in West Milford " This is my origami white tiger I made from the instructions on your site. This was my first time doing origami, and I thought the head was really hard, because I had no idea how to do a reverse-fold or how to get the neck angled that way without making the ears point downward. Whew! I don't know if I could do it again! "
Your patience really paid off, Robin! Your origami tiger looks grrrrrreat!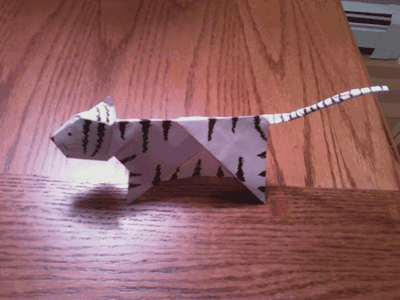 From Suzana in Belgrade: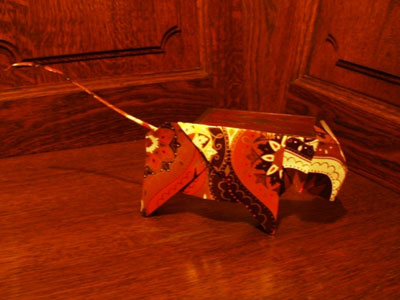 From Annika in Stockholm "Great site! I have never tried origami before, but now I intend to use different figures for birthday cards. Thanks guys! "
Good looking tiger, Annika!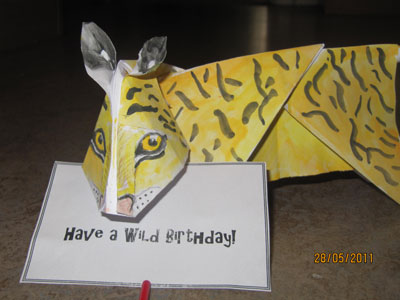 From Saba in Tehran "thats my origami tiger.i changed it a little. i hope its good "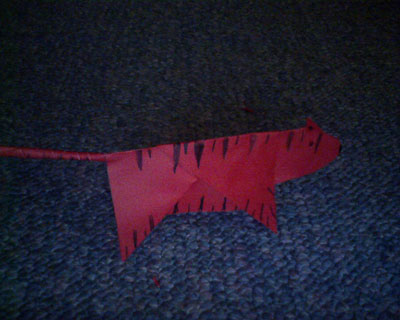 From Brianna in Shirley " i spifed mine up so it looks like a white ligar (part tiger part lion) =) "
Did you make this origami? If so, upload your photo (2MB limit) via the comment box below. You can login with your Facebook, Twitter, Google or Yahoo accounts.