Origami Dolphin Instructions
The dolphin is a very intelligent sea mammal. This origami dolphi design by J. Shafer is easy to make.
Start with an origami water bomb base. Then valley fold approximately along the line shown.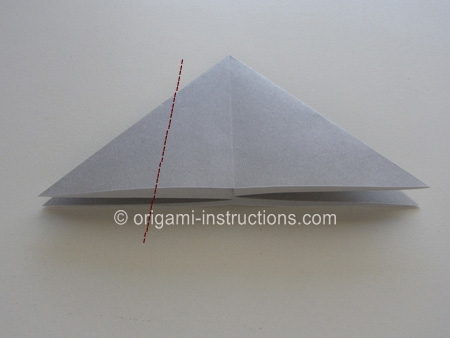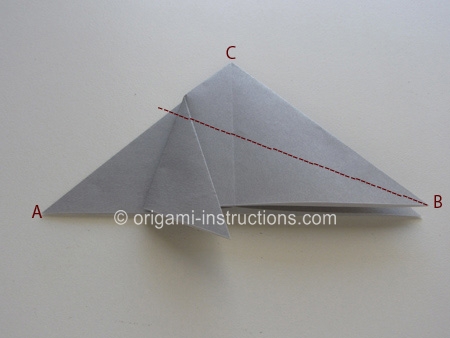 Valley fold again so that edge BC lies on top of egde AB. Valley fold approximately along the shown to form the dorsal (top) fin of the dolphin.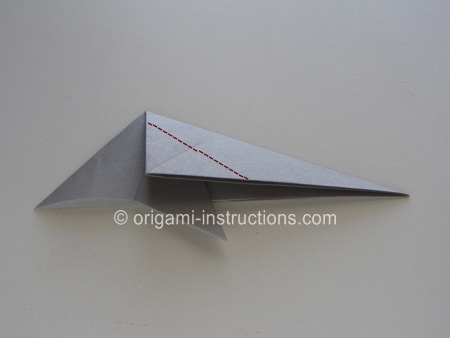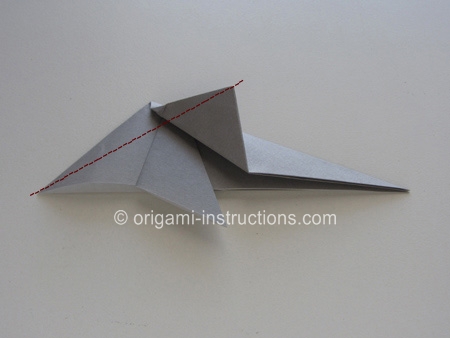 Then valley fold again as shown. The origami piece should now look like this: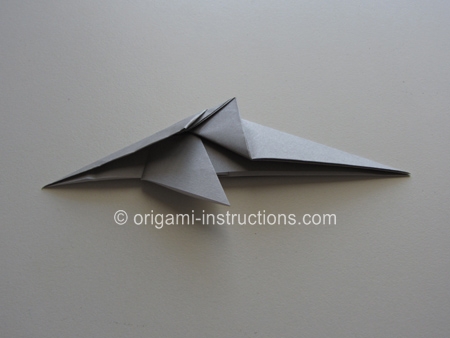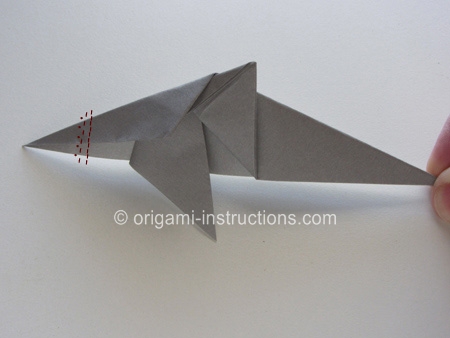 Make a pleat as shown to start forming the nose of the dolphin.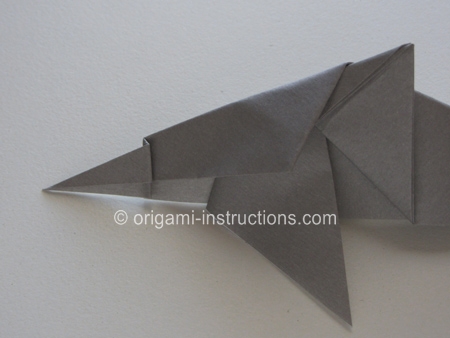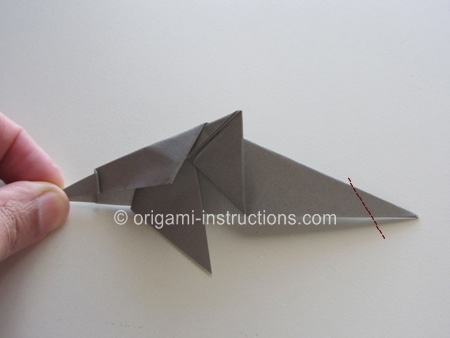 Next do an inside reverse fold to start forming the tail.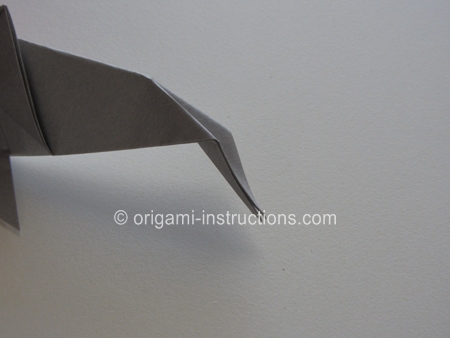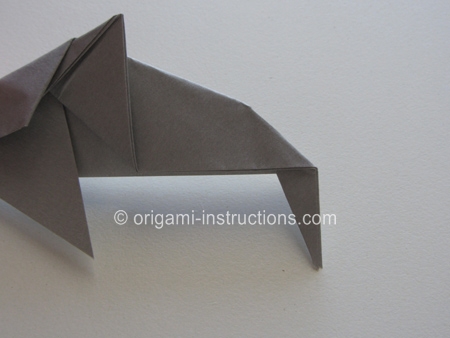 Then reverse fold only the inner layer of the tail upwards.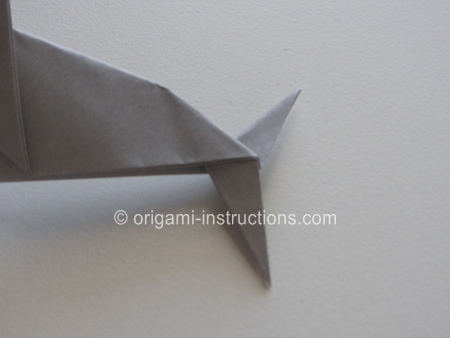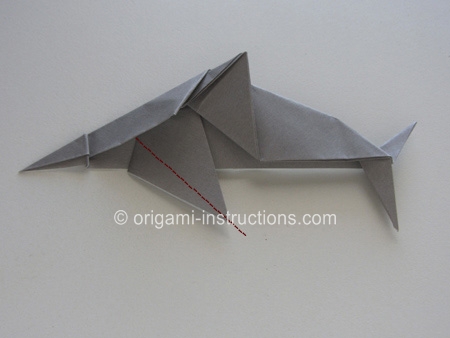 Make another valley fold to complete the flipper. Then do small valley folds on the nose to make a curved shape.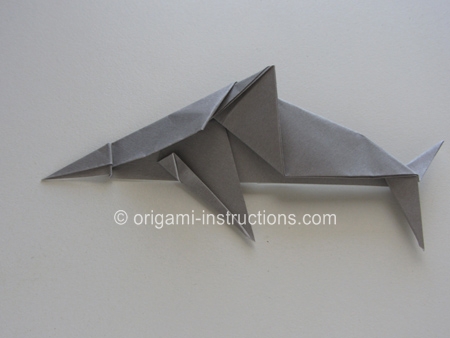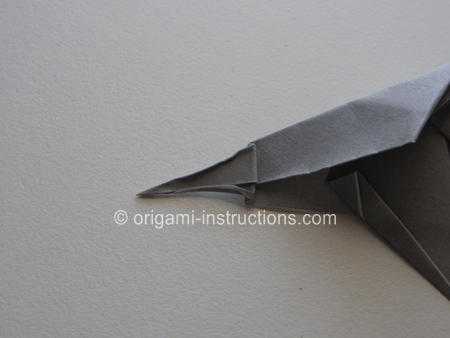 Fold the tip of the nose back, then turn the piece over.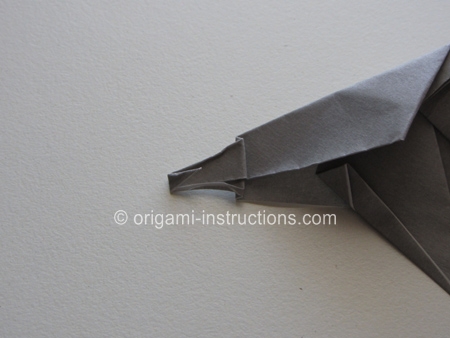 Your origami dolphin is now complete!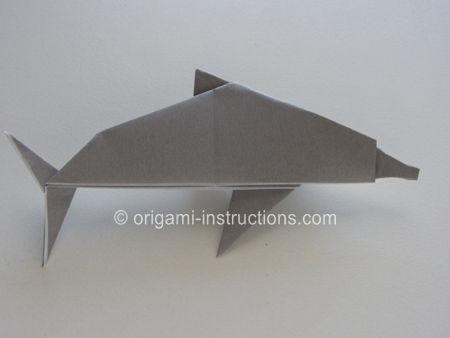 From Sofia in Vaughan: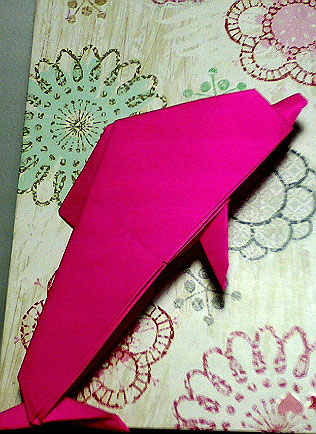 From reader in EGR " The dolphin was sooooooo easy to make! "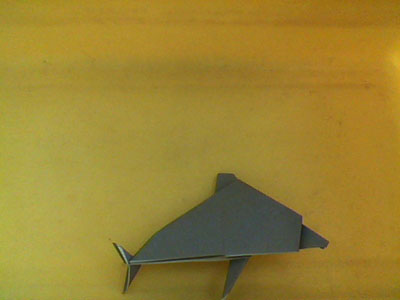 From Aeryelle in Smithtown " Origami dolphin!! and the dolphin is water !! "
From reader in Bacolod: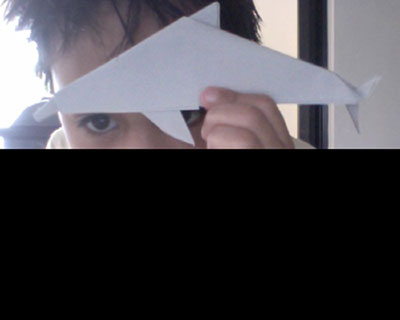 From Padma in Chennai: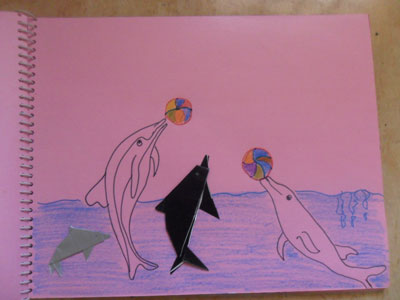 From reader in CA: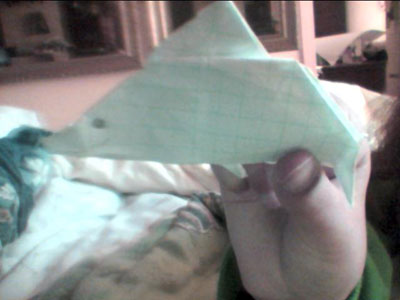 From Josh in Gilbert: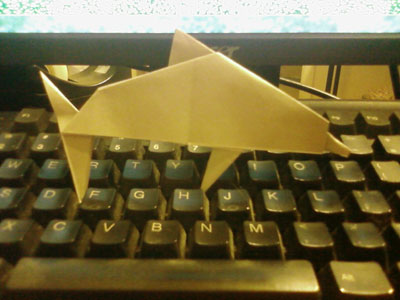 From Eryk in Gdynia: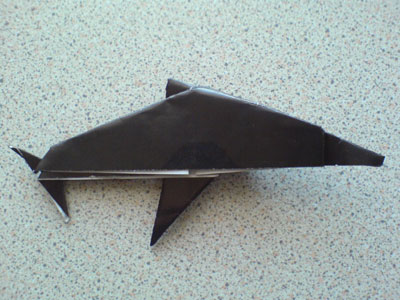 From Karin in Cambridge " My 6-year-old daughter LOVED making this dolphin! "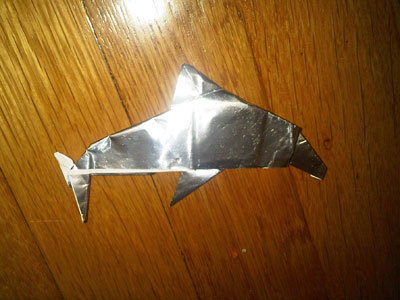 From Jiro in Tokyo: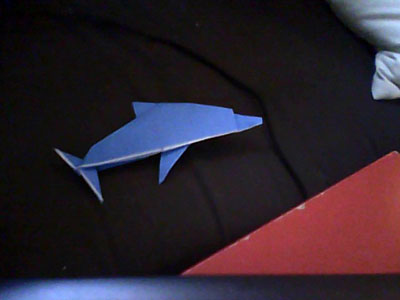 Did you make this origami? If so, upload your photo (2MB limit) via the comment box below. You can login with your Facebook, Twitter, Google or Yahoo accounts.