Remy the Origami Rat
I must admit - when I first heard of Ratatouille, the movie about a country rat who dreams about being a chef, I was kinda disgusted. I mean, rats and food?!
I did finally watched the movie and I can see the charm. The animation work by Pixar is as always, stunning.
I was in Disneyland in Oct 2007 and when the "cast" of Ratatouille came out during the parade, there was this kid shouting "Ratatoo-ee, Ratatoooo-ee, Over here! Over here!".
This origami rat is dedicated to that kid and others out there who simply loves Remy and Ratatouille.
Easy Origami Rat Step 1: Start off with a square 6" x 6" (15cm x 15cm) origami paper color side down.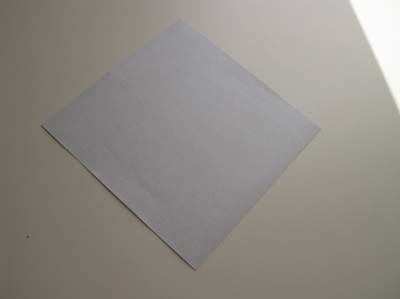 Easy Origami Rat Step 2: Fold it in half on the diagonal or left to right and open it back up.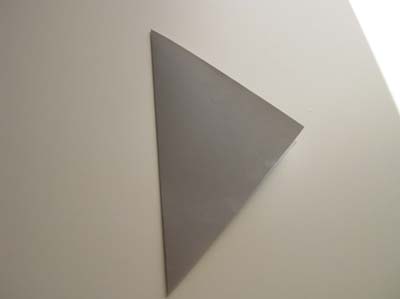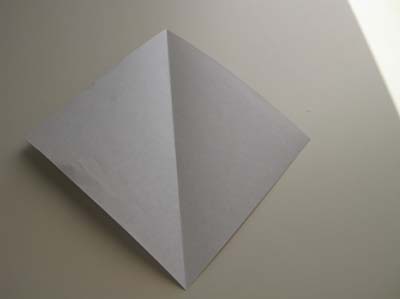 Easy Origami Rat Step 3: Now fold it in half again, this time bringing the top down to meet the bottom.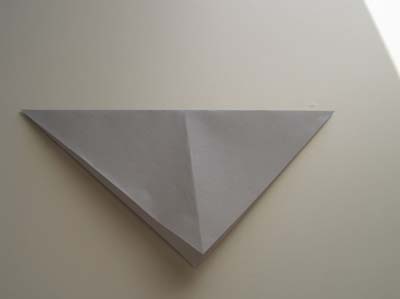 Easy Origami Rat Step 4: Now you will fold the right side over. Make the fold at about 2 cm away from the center crease.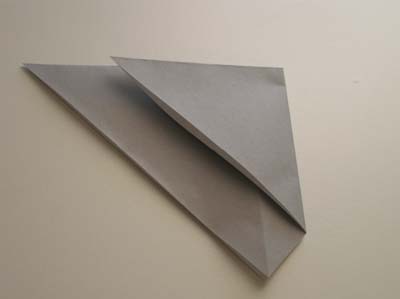 Easy Origami Rat Step 5: Now bring that upper flap over to meet the center crease.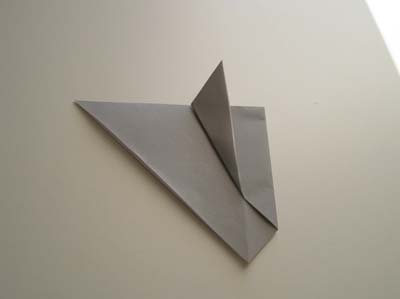 Easy Origami Rat Step 6: Make a Mountain Fold at the dash line.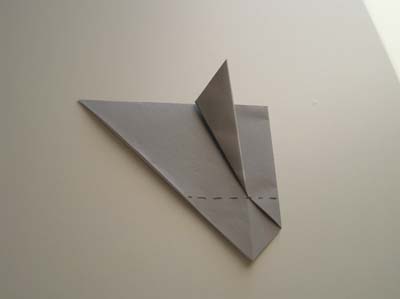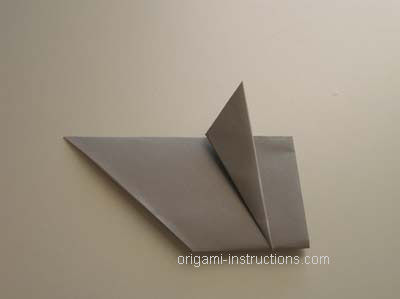 and you already have an origami rat.. Draw in the eyes, nose and whiskers.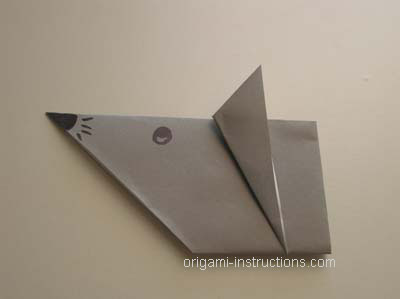 But Remy had large ears....so you could make a squash fold and get this: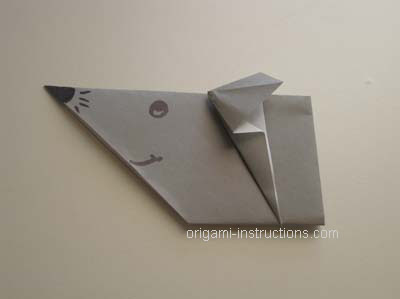 See the resemblance? :)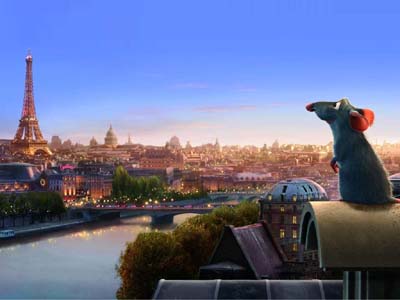 From reader in KL: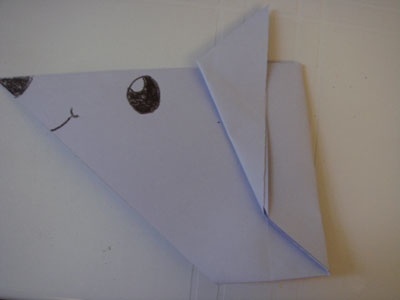 From Jasmine in Elgin:
From Alex in West Bloomfield: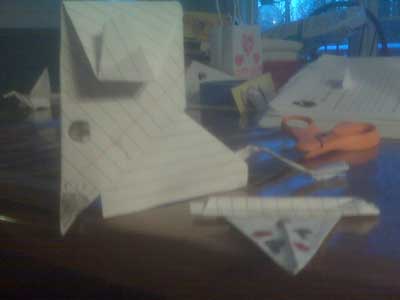 From reader in Cleveland " this is my origami mouse! i love your website!!! "

Thanks! Looks like your mouse is on an island vacation :)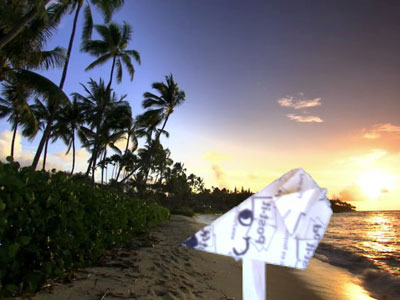 From reader in Dhaka "Love it!"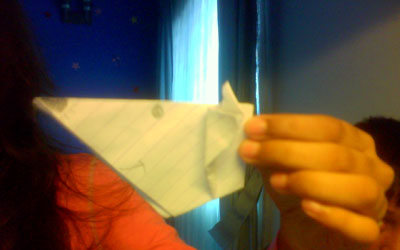 From Alli in Vernal: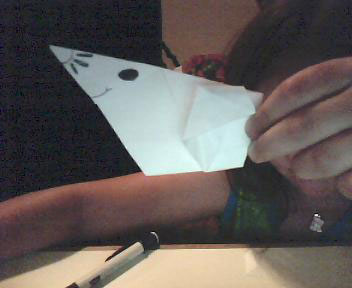 From Madi in OKC " this is an origami rat next to a cooking pan like Remmy. "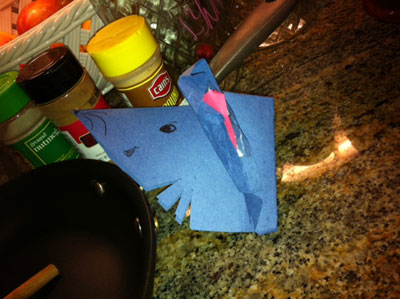 Did you make this origami? If so, upload your photo (2MB limit) via the comment box below. You can login with your Facebook, Twitter, Google or Yahoo accounts.