Origami Cow Photos
Here are origami cow photos that have been submitted by our readers. Check them out!
From Mariyani in Central Java: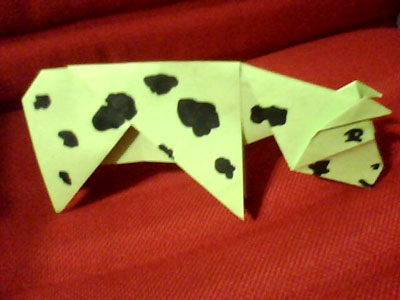 From reader in Salem: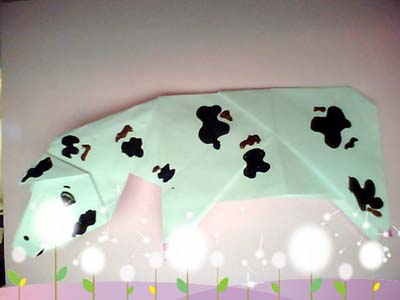 From reader in Louisville "Here is my blue spotted origami cow! "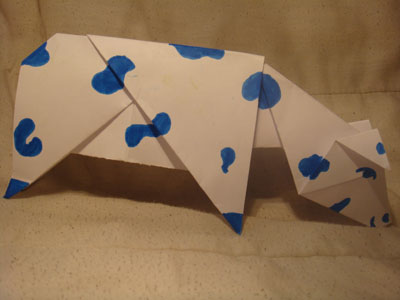 From reader in New York " MY origami cow has a moustache and is eating a pumpkin peep and it has a purple head! it rocks "
Love your colorful origami cow!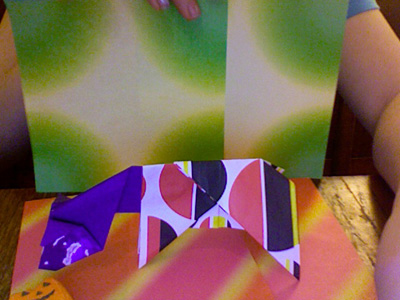 From Nisha in Kuala Lumpur: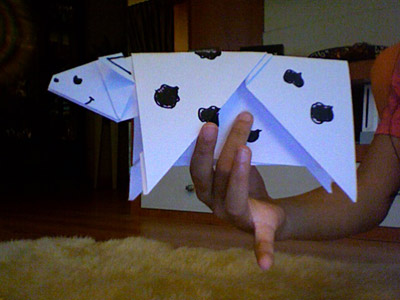 From Sara in Fort McMurray "Origami Cow":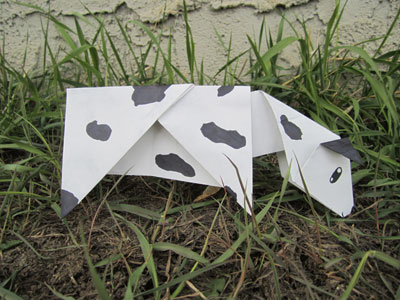 From Freya in Sydney " this is my origami cow i love it sooooo much im thinking of making a calf to go with it lol :P "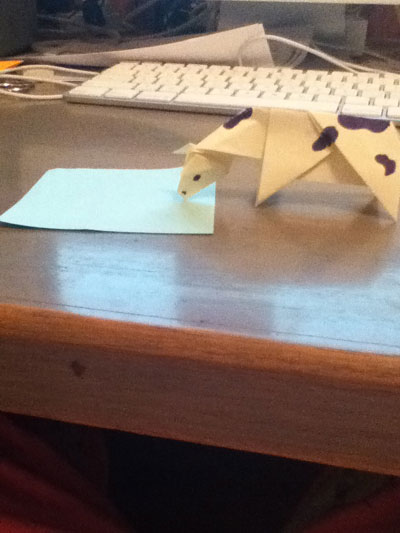 From Padma in Chennai: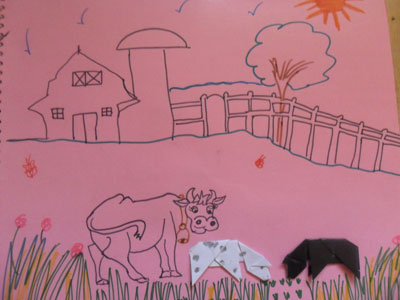 From Krishna in Taguig City " Origami Cow. Cute, right? "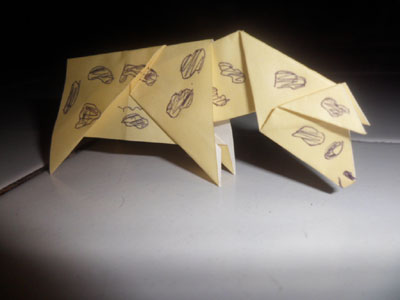 From Chelsea in Melbourne "Origami Cow"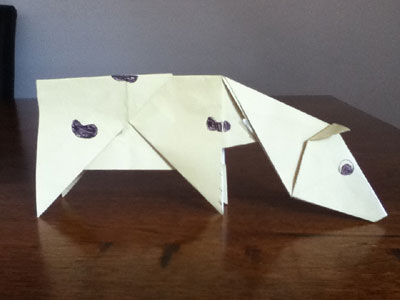 From DJ in Mansfield " Here's my cow I made, I didn't understand how to get the ears setup so I made them look like that. "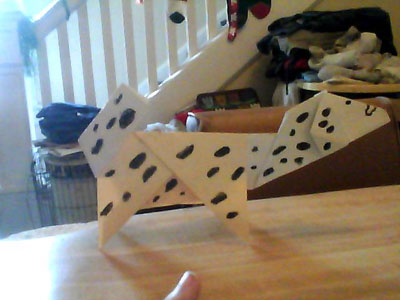 Did you make this origami? If so, upload your photo (2MB limit) via the comment box below. You can login with your Facebook, Twitter, Google or Yahoo accounts.