Origami Traditional Tulip Readers' Photos
Here are photos of the origami traditional tulip as folded by our readers!
From Benjamin in San Francisco " Everyday I drink a bottle of Perrier and I use scrap office paper to make a Tulip Bulb for the empty bottle. It's nice and it lets me decorate my ugly office! "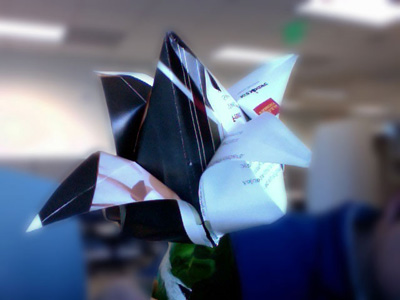 From Viktorija of Kaunas, Lithuania: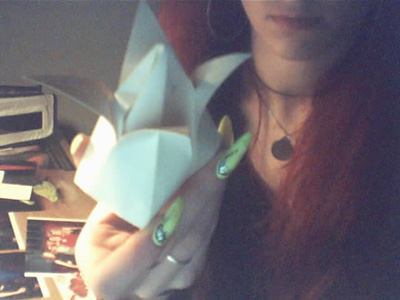 From Faith in Sackville " Love this site! Very useful :) "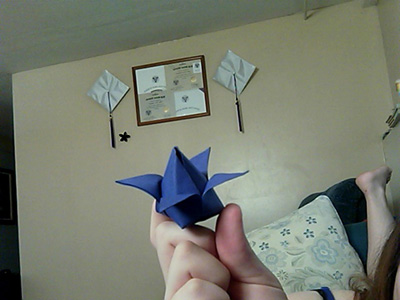 From reader in Pretoria: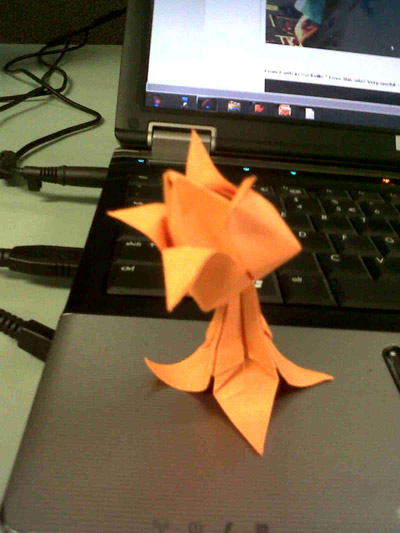 From reader in Germany " 10 Euro Tulip. You must put 2 bills together with a tape. Than it works ."
That is one expensive tulip! :)
From a reader in Hialeah comes this beautiful display of traditional tulips, in origami baskets and with a heart as well!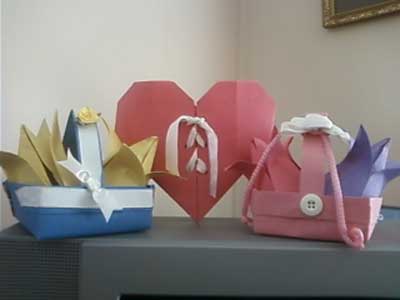 From Emilliani in Sarawak, Malaysia " My Origami Traditional Tulip. Love it."
We love it also, Emilliani!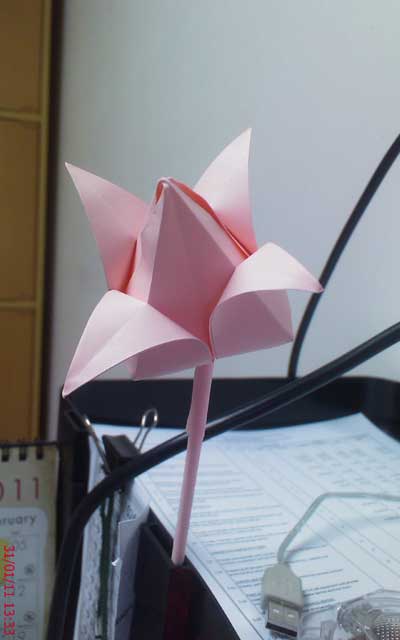 From J-an in Manila " I thought it was very hard.But it was very EASY!!! "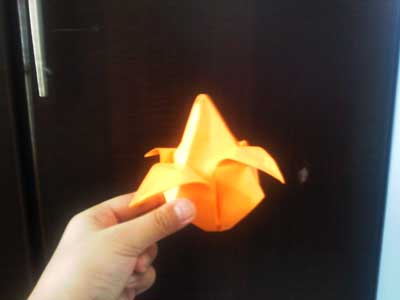 From Megan in Holland " This made the perfect Birthday gift! A bouquet of Tulips, a Rose, and a Daisy. "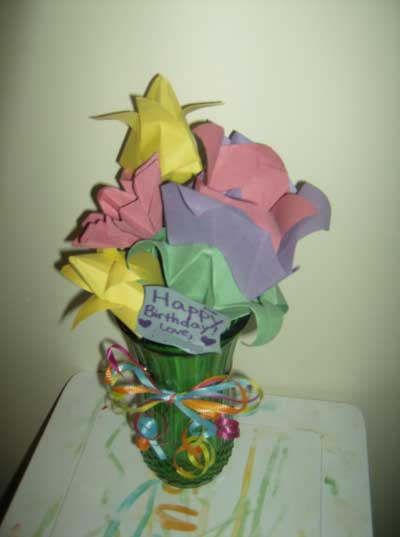 From Maja in Nis, Serbia: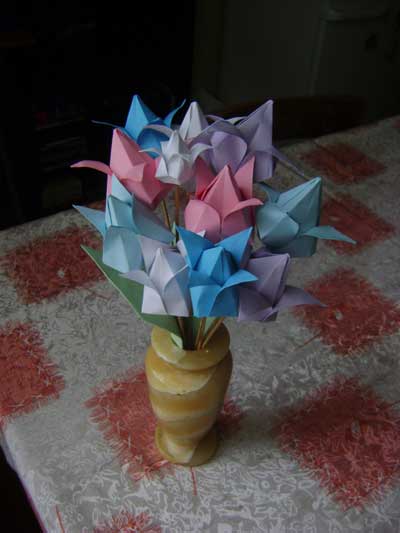 From Jennifer in Appleton "Origami Traditional Tulip."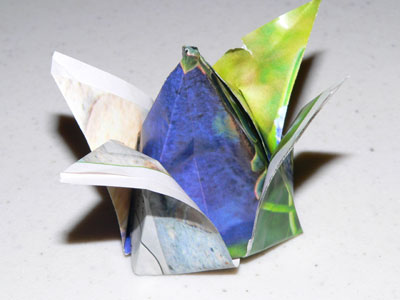 From Jenifer in Rosenberg " I folded the Easter basket then spent about an hour folding the tulips.The ones in the basket were alright and looked nice when I added the stem but the tiny ones were a little bit of a challange to fold xp I plan on giving the flowers,basket,rabbit,and egg shown in the pic to someone for Easter =) ":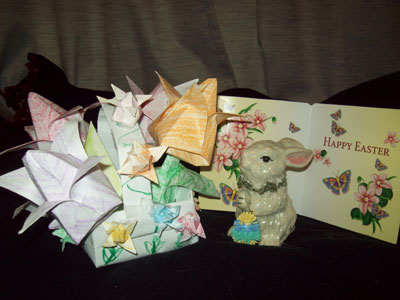 From reader in Czech Republic: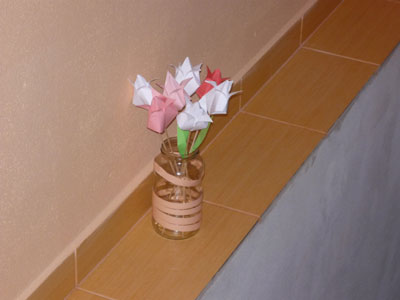 From Sneha in Kolkata " i made this origami basket n filled it with kusudama flowers and tulips. I gifted it to my friend and she loved it!!!!!!!!! "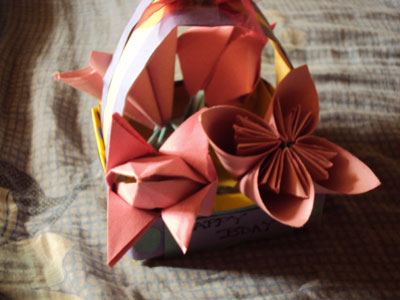 From reader in Georgetown " I made a traditional tulip with some pretty patterned paper. I think it turned out beatifully! :) "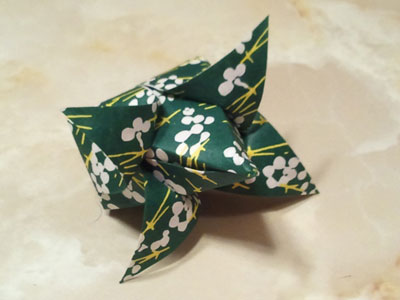 From Samantha in Cebu " these are my three "ORIGAMI TRADITIONAL TULIP" "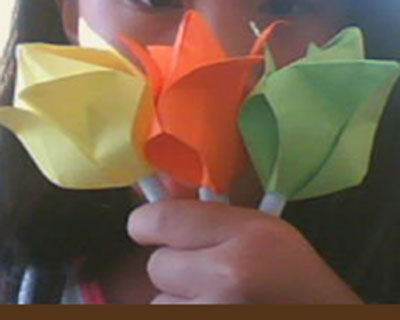 From Sara in Kuwait " origami tulip flower is very easy and simple to make "
Love the colors!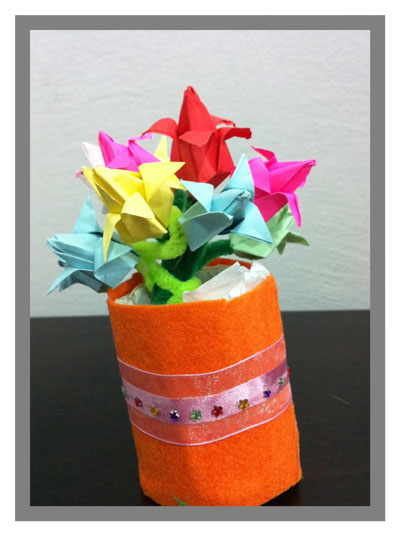 From reader in Havelock " The tulip is very easy to do, and I had a lot of fun making it. This is actually made with 12 x 12 scrapbooking paper, because I could not find any origami paper locally. "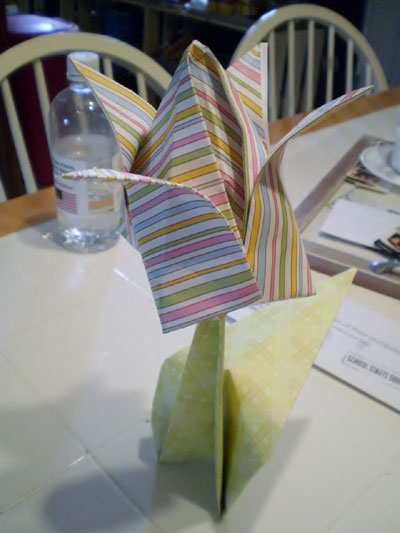 From Dorna in Tampa " my beautiful origami tulip "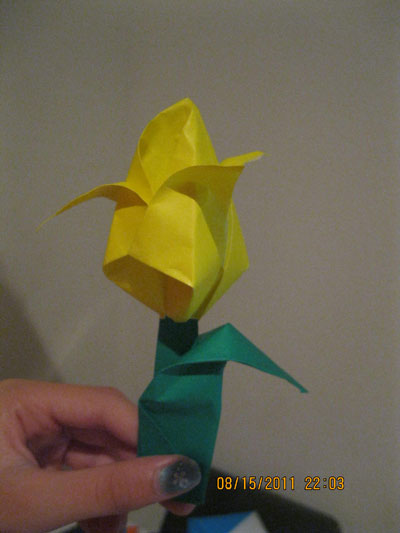 From reader in Markham " my first tulip and stem "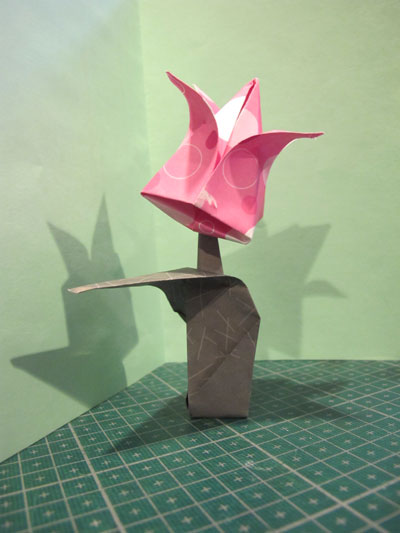 From Randy in Show Low " I made this tulip and leaf base from paper I water-colored beforehand. "
Love the color!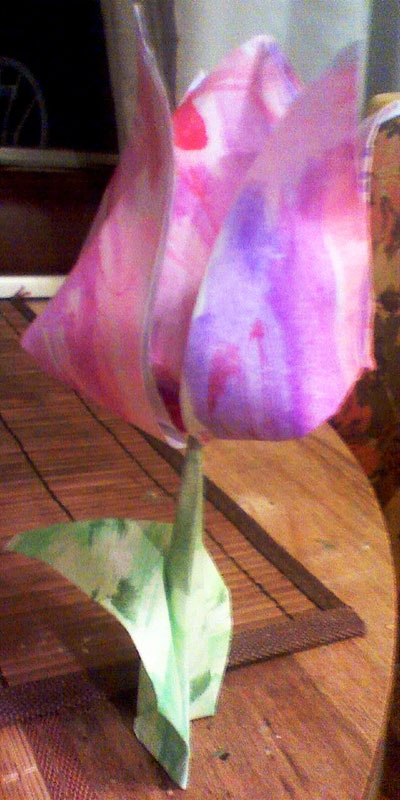 From Priya in Tirupur: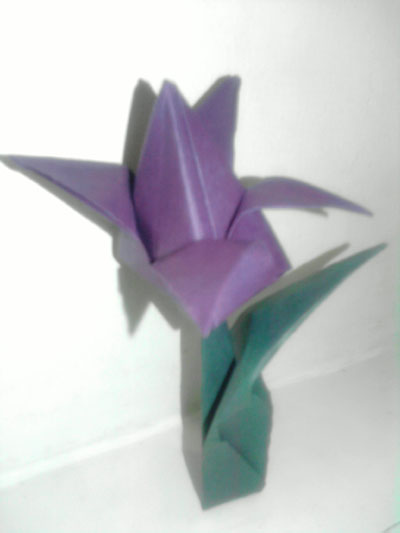 From reader in Auckland: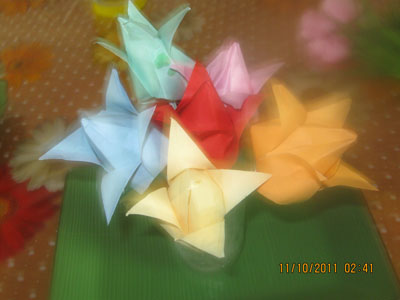 From Briantono in Bandung: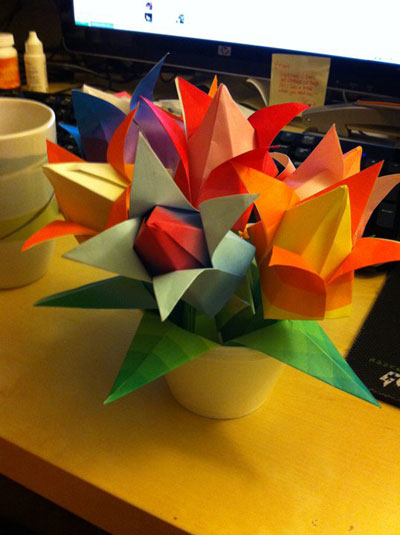 From reader in Wellington "This was fun and easy."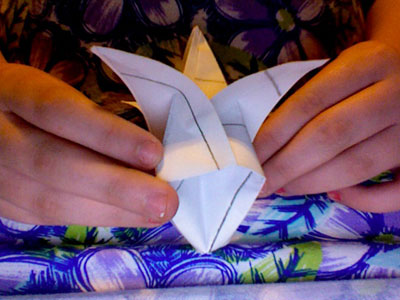 From reader: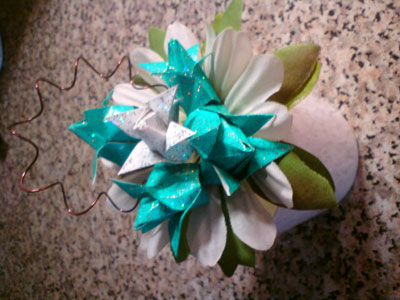 From STEPANKA in Zlin :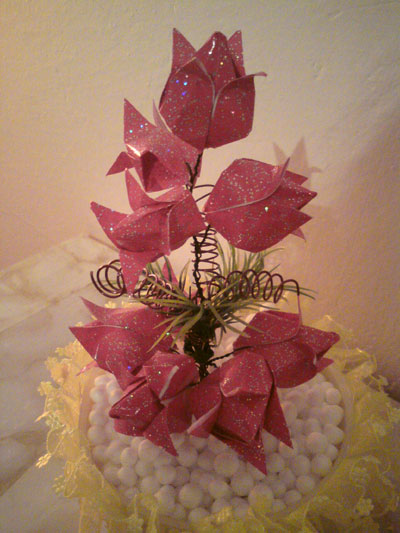 Did you make this origami? If so, upload your photo (2MB limit) via the comment box below. You can login with your Facebook, Twitter, Google or Yahoo accounts.