Origami Rose with Leaf Photos
Here are origami rose with leaf photos that have been submitted by our readers. Check them out!
From Sara in Kuwait " origami rose is very easy and nice "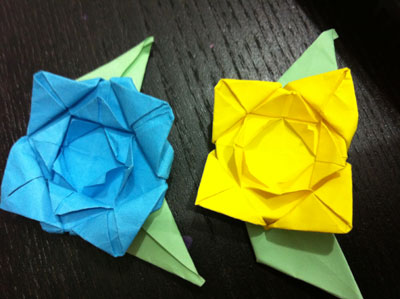 From Nutmeg in Edmonton " This is an Origami Rose with Leaf. do you like it? I like your site! "
Yes and thanks!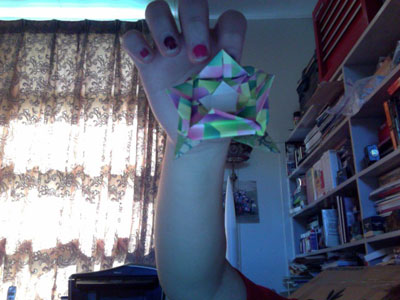 From Melissa in Mankato: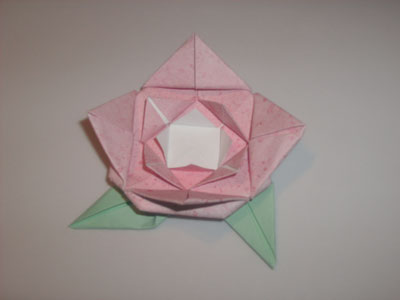 From Robin in Regina " I made a bunch of flowers for my mom for her birthday and she absolutely loved them."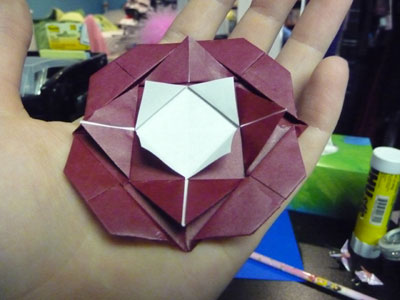 From reader in Delhi: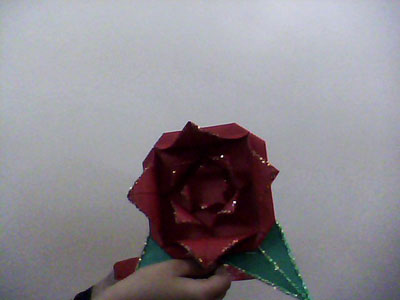 From Kati in Viburnum: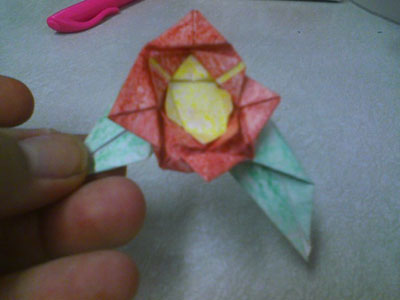 From reader in Christchurch " Origami Rose with leaf."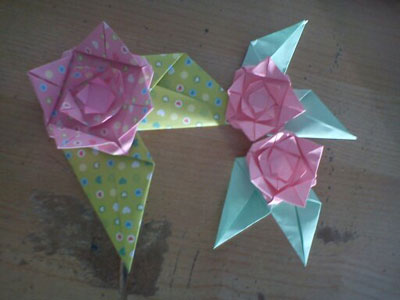 Did you make this origami? If so, upload your photo (2MB limit) via the comment box below. You can login with your Facebook, Twitter, Google or Yahoo accounts.