Origami Rose Photos
Here are origami rose photos that have been submitted by our readers. Check them out!
Thanks to reader Christoper from Richardson, TX for his beautiful yellow rose of Texas!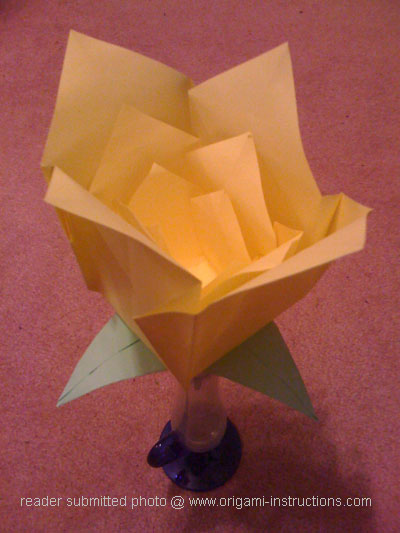 From a reader who send in these lovely bouquet of roses: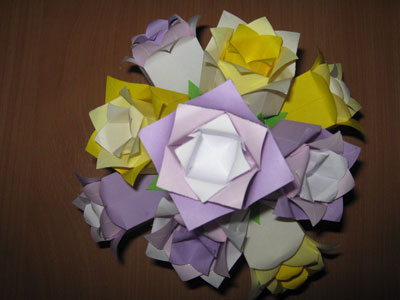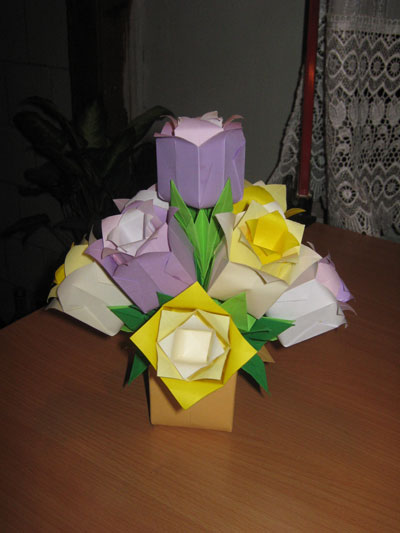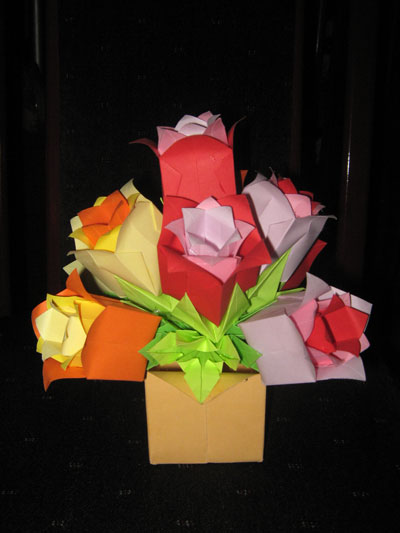 Comment from a reader who did not submit a photo "THANK YOU!!!! :P i have never made anything like this before. I'm not new to origami but I've never tried it. My frend made a bouquet full of yellow origami roses and everything. it was BEAUTIFUL. And Istill have it. 1st site that has easy to follow steps. tx!!!!!"
From Kevin in Jakarta " I learn from my friend how to make rose with origami and I stick the flowers in the ball and finally dozens of roses in one ball "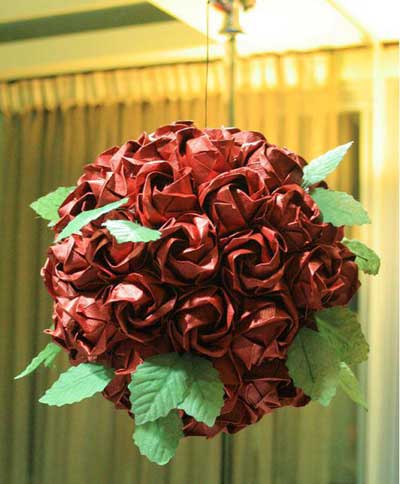 From David in Ypsilanti " Origami Rose: bouquet of 6 roses "
Beautiful!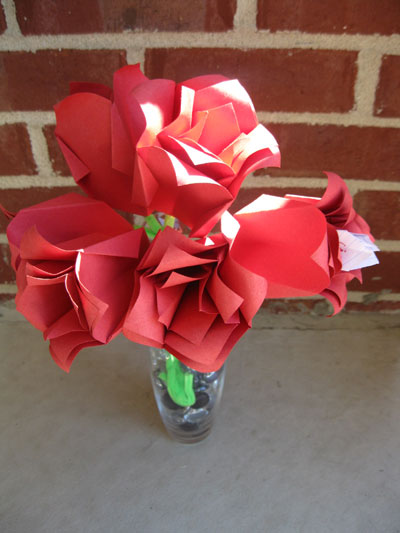 From reader in Pocatello " an origami rose i made following your instructions, thanks! "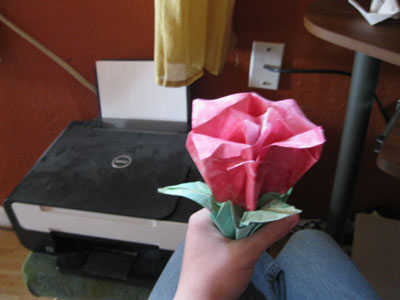 Did you make this origami? If so, upload your photo (2MB limit) via the comment box below. You can login with your Facebook, Twitter, Google or Yahoo accounts.