Origami Lotus Readers' Photos
Here are photos of the origami lotus we've received from readers like you!
From Jeff in West Hartford: "My niece brought me some origami paper from Japan for Christmas. Your site is the best one I've found for instructions, and I'm making my way through it!"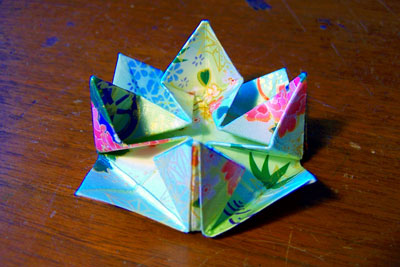 From reader in Ireland: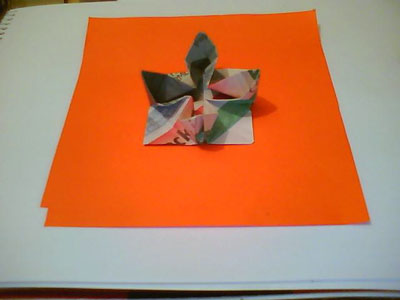 From Arne: "There's a slight difference from your Lotus. Just before folding the first 4 petals up, I slightly bend the corners inwards. Then the lotus stays together better. I also made a little hole in the middle and at the base of one of the secondary petals, then stuck a hairpin through it. Just for fun."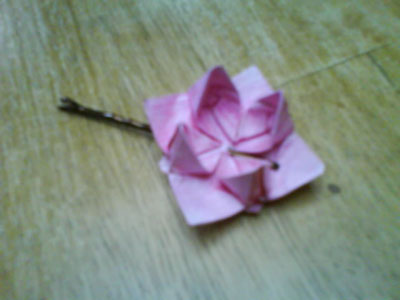 From Jammy in Ottawa "This is my origami Lotus Flower. It's not very good since this is the very first one I've ever made. Also, I know the paper looks a little strange, it's because i didn't have any origami paper, so i used blank paper and colored it in myself. Hope you like it! :)"
Jammy - I think your origami lotus is great! Coloring the paper yourself only makes it more unique!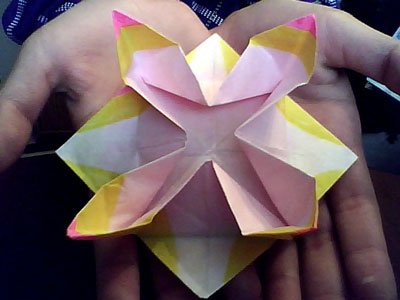 From reader in Severna Park: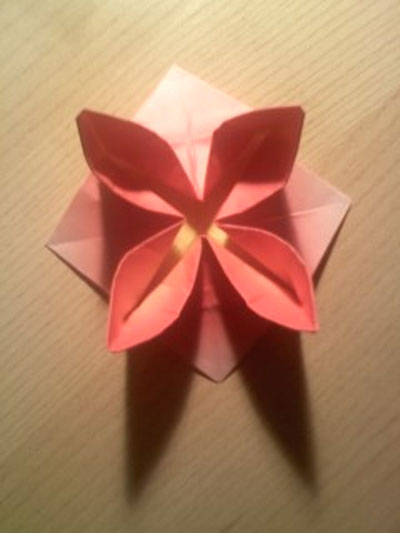 From reader in Dartford: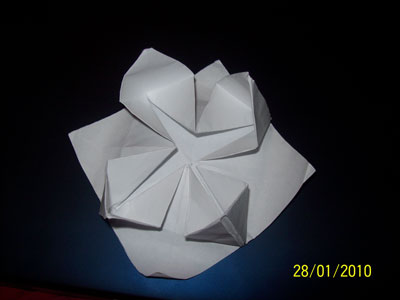 From Natalia of Galway: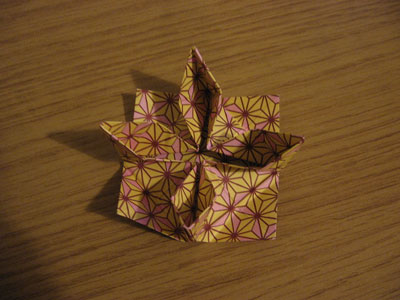 From reader in Stratford " This is my first origami lotus, made with the origami paper that I got for Christmas. I've made it for my wife as it's nearly Valentines day. "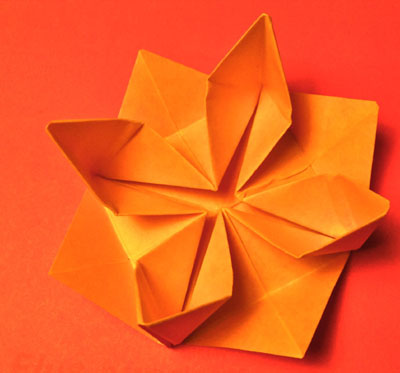 From Cody of Atoka " This is the gift I made for my girlfriend for Valentine's Day. I used the instructions for the Origami Lotus Flower, and I think these turned out amazing! For the stems, I made a small hole in the bottom of the flower and ran pipe cleaners through the hole. Then I put it in a vase, and decorated it with some decorative marbles. Thanks so much for these instructions and tips!! :) "
Cody - What a fantastic and beautiful bouquet of origami lotuses! I'm sure your girlfriend will cherish them for a long time! Thanks for sending the photo in!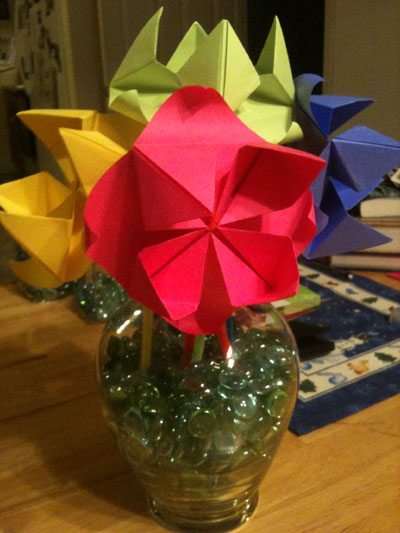 From Clara of Dover: "Origami Lotuses bunched together"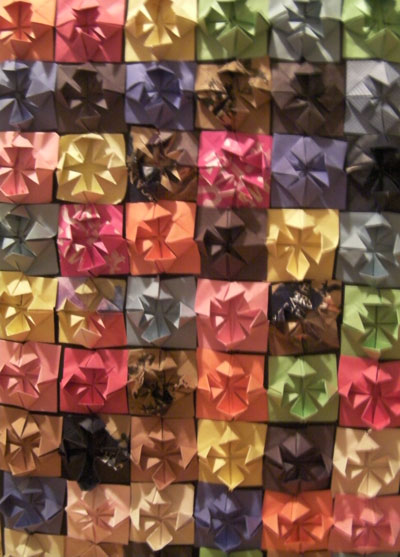 From Ramona in Berlin " I enjoy your site very much. Greetings from Berlin!"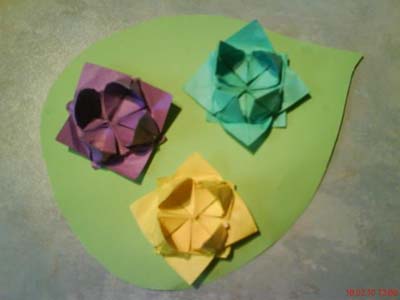 From reader in San Jose "We made an origami box, a koi fish, lotus flowers, and ninja stars. Thanks for giving easy origami instructions!"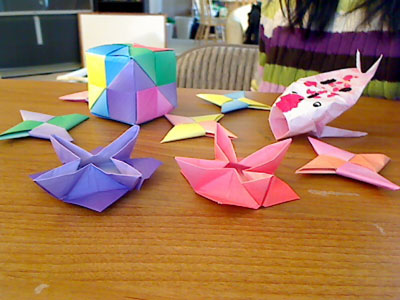 From Brittney in Colorado Springs " My huge origamilotus made of packing paper <3"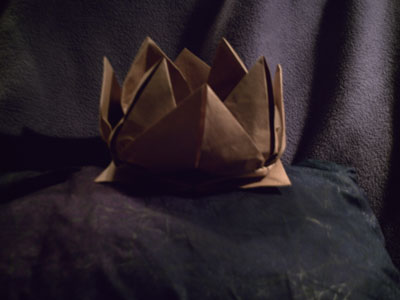 From Nessa in Louisville: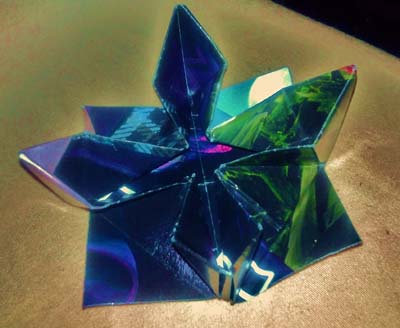 From reader in Jeddah: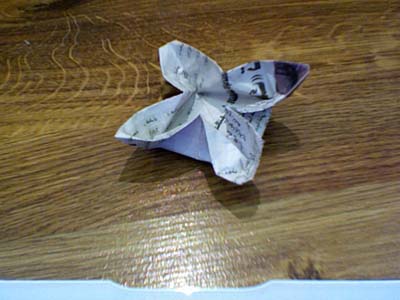 From reader in Bacolod "hi, this is my first work on LOTUS flower, i know its not that pretty but what im submitting is first attempts hahaha thank you for all the articles and videos."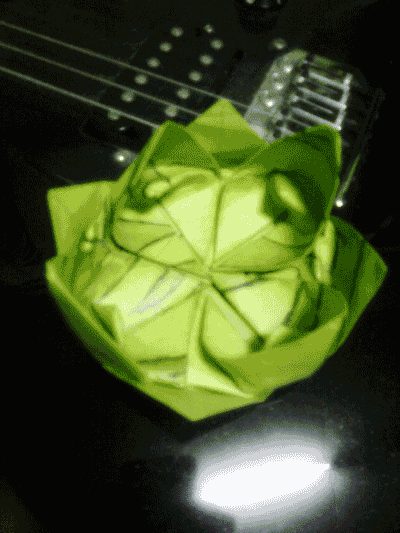 From Amelia in Dallas: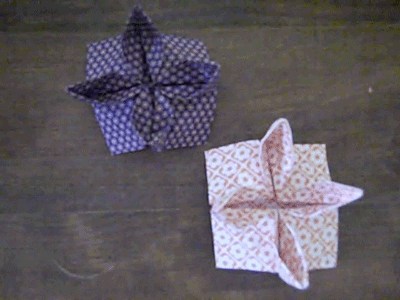 From Aja in Vancouver " I made these "flowers" with stems, and the one is in a "pot". All of the pieces are lotus flowers made from post-its, however I made some of the flowers bigger by not doing the last corner-fold-in. Then I just stacked them and voila! "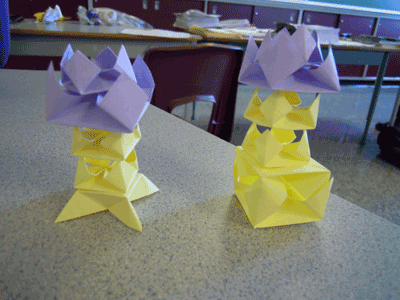 From Stanislave in Dumbarton " This is the first origami I ever made and it turned out so cute and was so much fun to make i fell in love with it. Thank you for the instructions! =) "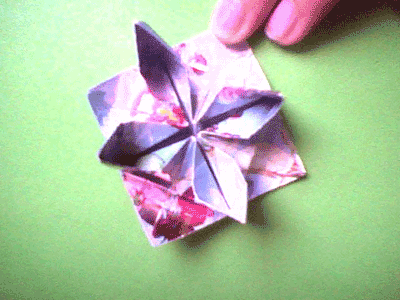 From Joe: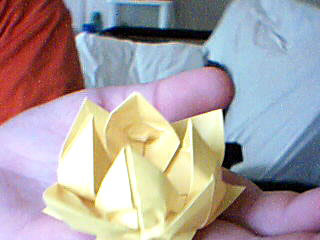 From Vicky in Lansing " A gift for a member of my Church. I added an Origami cross bookmark to the wrapping and used the Lotus Blossom from this page as a bow. I adorned with glitter glue for some sparkle and taped it to the package. It was well received! "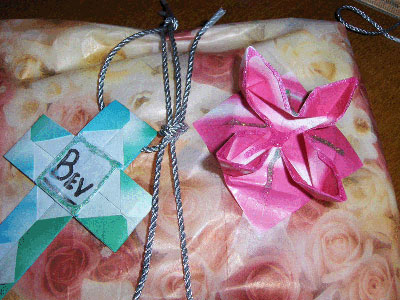 From Aurelija in Derby: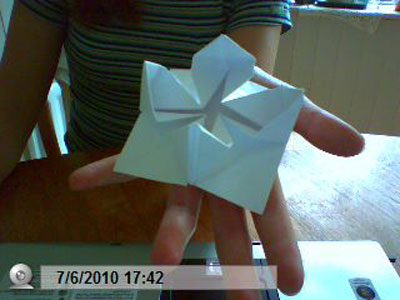 From Leslie in San Fernando: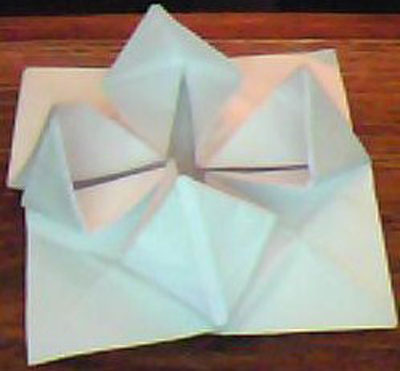 From reader in Portland: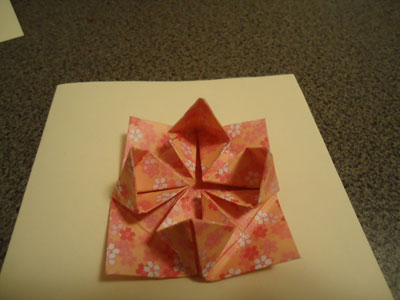 From Sabrina in Toronto: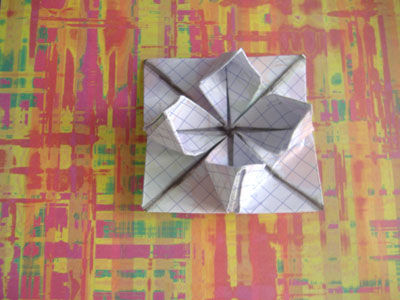 From Charles in Flatswood " rigami Flowers comment: Mini-Origami Lotus. This was made from a bit of printer paper that was left over after making the origami crane. Thank you for making the instructions so easy to follow! "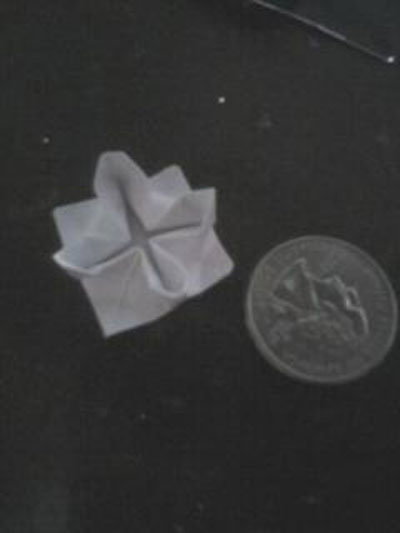 From Deanna in Ajax " I love making origami! it is so much fun and it makes nice gifts. "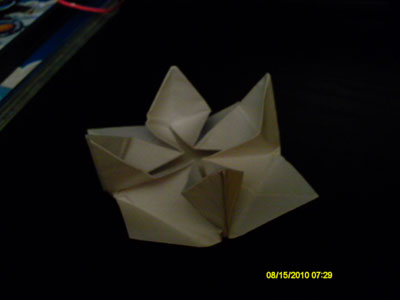 From Lavender in Kuching: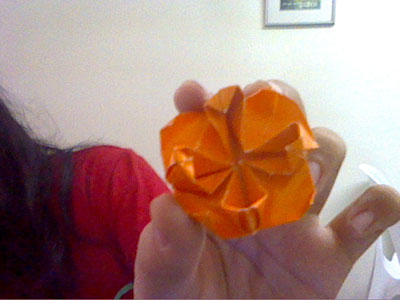 From Maryann in Providence: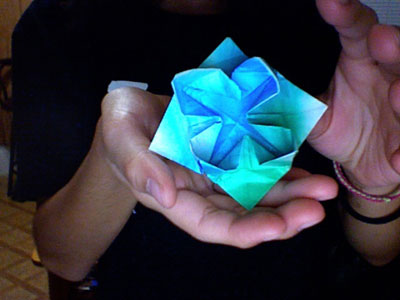 From Milo in Victoria Canada " Hey there, my first creation: Are Lotus flowers on a Cube, all from your site (that I think is marvellous). And it's my first day in the wonderful world of origami! ;) The site's brilliant, just... could you upload more patterns? And some harder ones maybe... Keep on rockin'! I know, the pic is blurry and awful, but I was too happy not to send it! "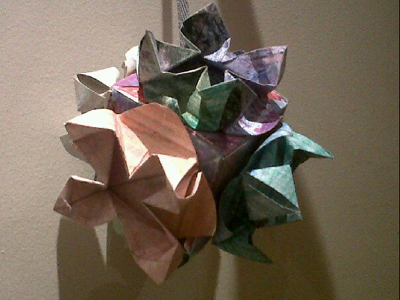 From Angeli in Chicago " My niece and i are trying to make flowers for her new baby sister and this one of our first tries... "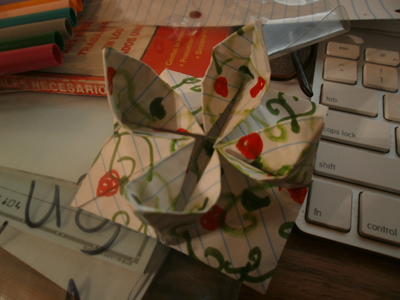 From Michelle in Davao City " One of my favorites - Origami Lotus Flowers "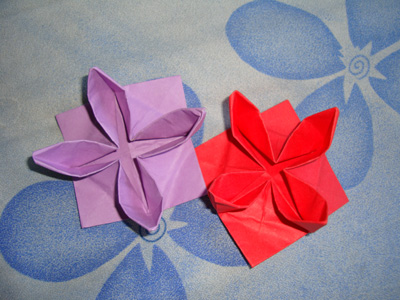 From Isaac in Manheim " I made this cool origami lotus flower.I think it turned out ok for a third try. Thanks a lot for all of the instructions and tips. "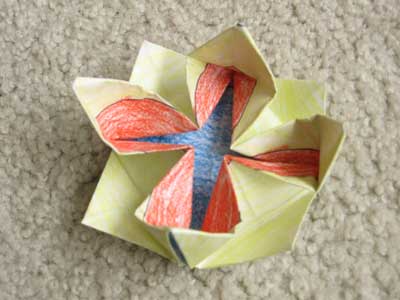 From Brittany in Perry "This is the first Origami Lotus I had ever made. I think it turned out really well. :) "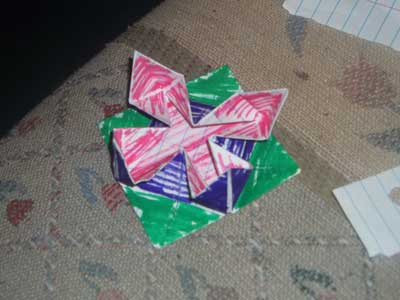 From Jennifer in Appleton "Origami Lotus."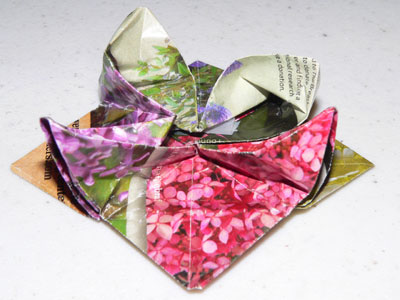 From Amber in Philadelphia " origami lotus flower: I ran out of origami paper so I used sticky notes since there the next best thing :b "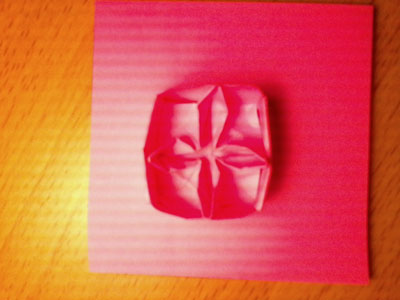 From Tara in Charlotte " Origami Water Lily. First attempt. "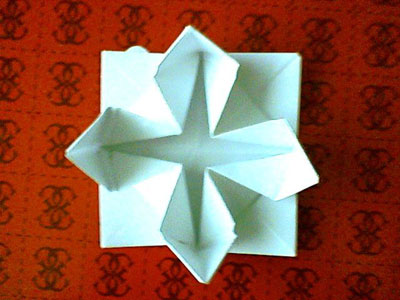 From Lori in Montreal: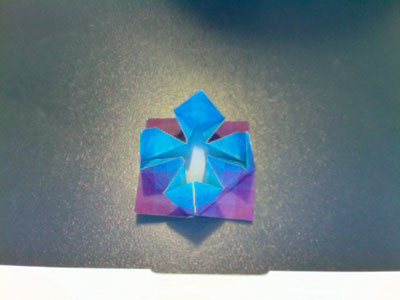 From Genie in Kent Ohio " I did the lotus :) It's my first one, so it's not the best, but I also colored my own paper. I don't have the nimblest of fingers, so this origami stuff doesn't come easy for me, but this was super simple :) loved it. "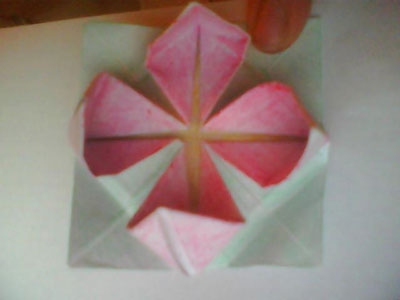 From Sage in Calgary: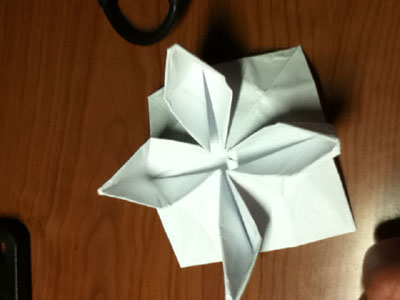 From Cori in Knoxville " I've been using my GRE practice scratch paper to make origami when I take breaks from studying. This time, I made a lotus! "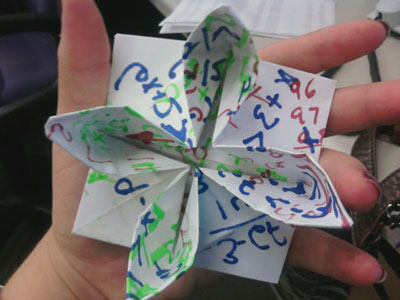 From Aoifie in Hillsboro " These are my Lotus flowers, I added extra petals as shown by my friend's mom.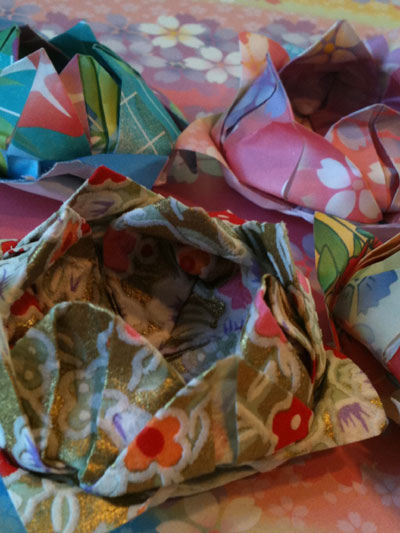 Did you make this origami? If so, upload your photo (2MB limit) via the comment box below. You can login with your Facebook, Twitter, Google or Yahoo accounts.