Origami Kawasaki Rose Photos
Here are origami kawasaki rose photos that have been submitted by our readers. Check them out!
From Alale in Tehran: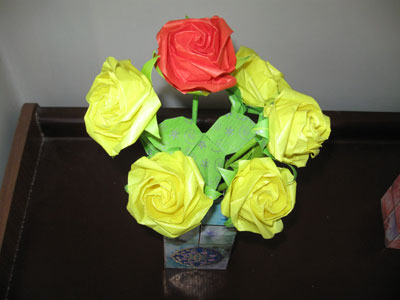 From Kristin in Ironton " This was my first completed kawasaki rose. It was really tricky, but the results are worth it! "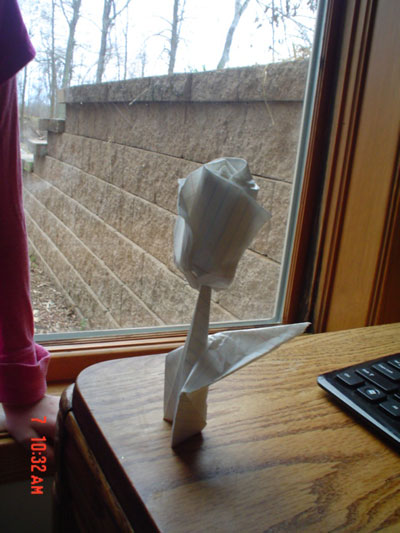 From Umair in London " Origami Kawasaki Rose... it was fairly simple to make the rose, but i felt like making my own stem and catalyx for it. it was fun doing so without any guides :P "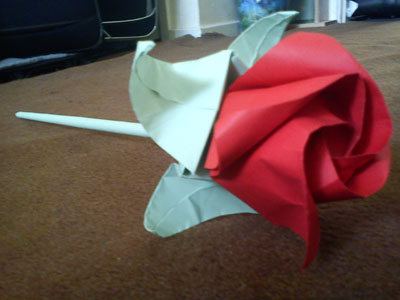 From Adriani in Kuala Lumpur " Kawasaki Roses "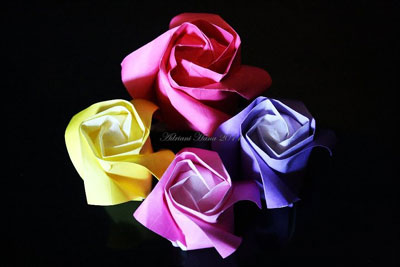 From Phoebe in Malolos " origami kawasaki rose..c: "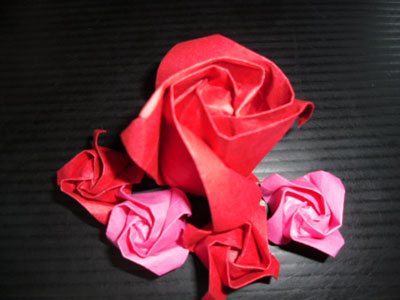 From reader in Sydney " thank you thank you it was a bit hard though... and i'm not sure if i pulled out the inner petals.. ANYWAYS i'm very satisfied after 1hr of folding it this way and that a million times :D "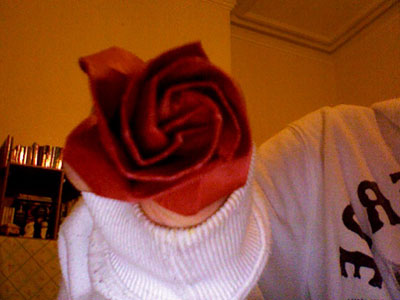 From Joaquin in Paranaque " This my origami kawasaki rose. The first time I made this it was a bit hard but with a bit of practice I made it perfectly. "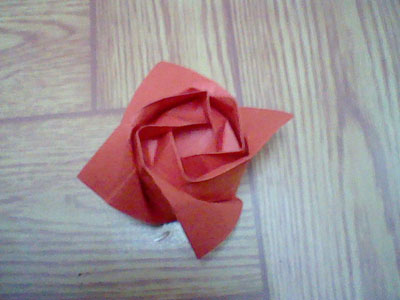 From reader in Malaysia:
From Lela in Delta " This is a picture of an origami Rose that I added curled paper to... I think it came out really cool!! Thanks for all the great instructions!! "
Love the curled paper addition!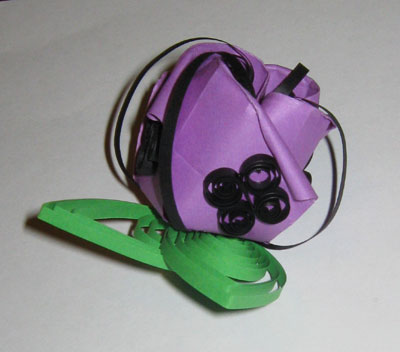 From reader in Crestwood "Kawasaki rose!!!it took me so long to learn how to make one but when i got more experience, i did it very easily :) now i love making them and showing it off to my friends. love your instructions!!! "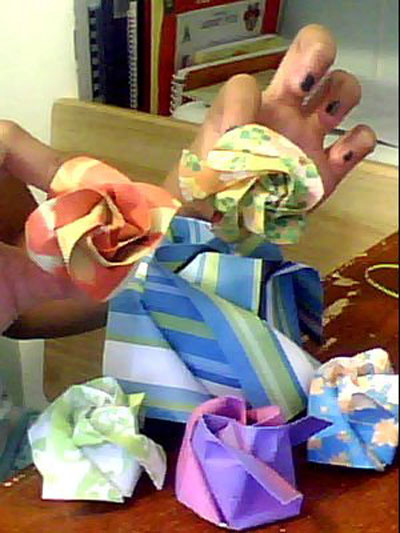 From Jim in Seneca " Picture of my first kawasaki rose. I fold a lot of origami, this is worth the effort. Thank you for the directions. "
You're welcome!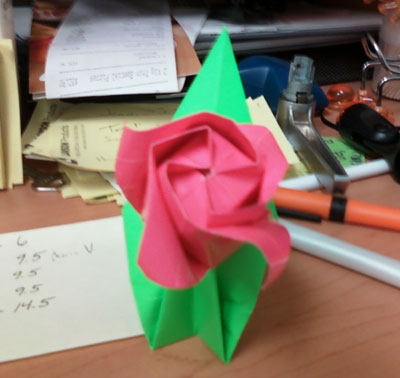 From Hazel in Hanoi " I made these roses and a lotus for my research on origami at school in April. So far there were 8 roses and a lotus, and you can recognize 2 Kawasaki roses: one in the top right and one in the center."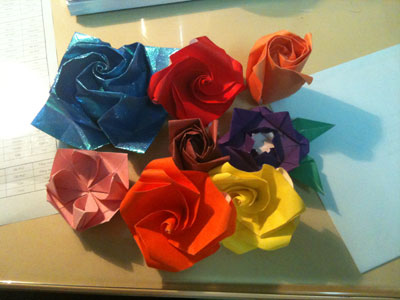 From Abdulla in Dubai " My first origami flowers."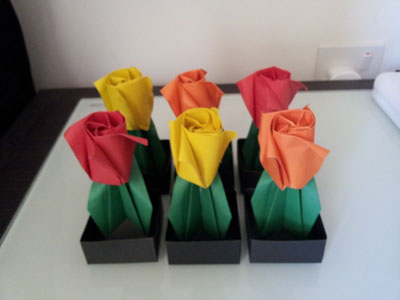 Did you make this origami? If so, upload your photo (2MB limit) via the comment box below. You can login with your Facebook, Twitter, Google or Yahoo accounts.