Origami Halloween Pumpkin Photos
Here are origami halloween pumpkin photos that have been submitted by our readers. Check them out!
Thanks to Izzy from York Town "This is my origami pumpkin. It was very fun to make and easy too."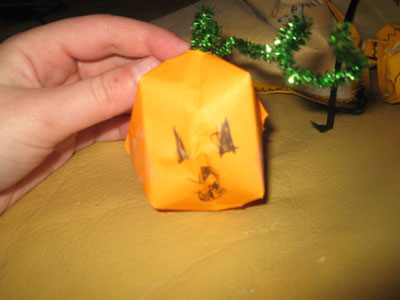 From Myrto of Athens: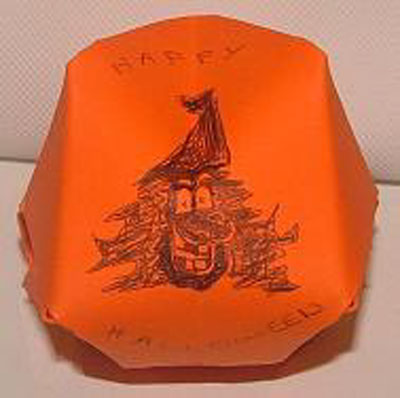 From reader in East Stroudsburg who send in their own version of the origami pumpkin: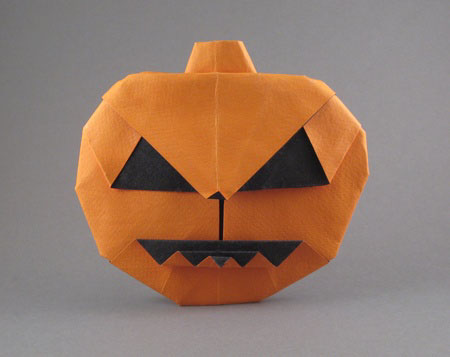 From Dhanashree of Pune: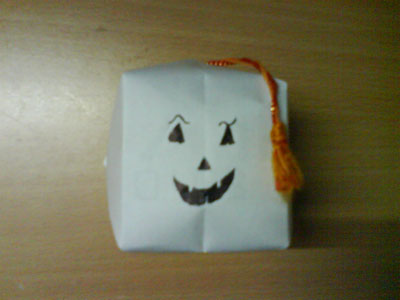 From Cheyenne in North Carolina " This was fun! I didn't have any orange paper, so I used a white peice and colored it orange with a crayon. "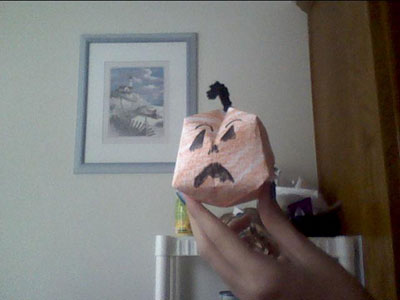 From reader in Rhoadesville: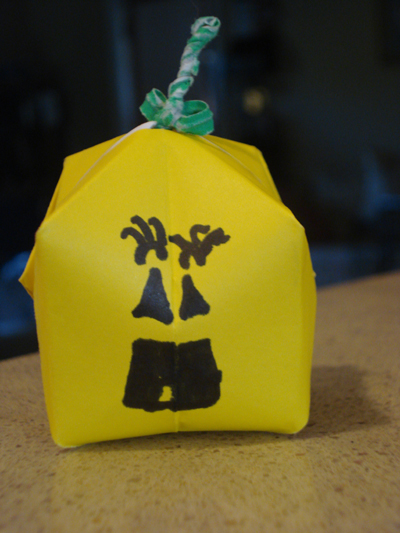 From Joanne and Jacob in Manchester " origami pumpkins.. These are mine and my mums first go's at making origami pumpkins."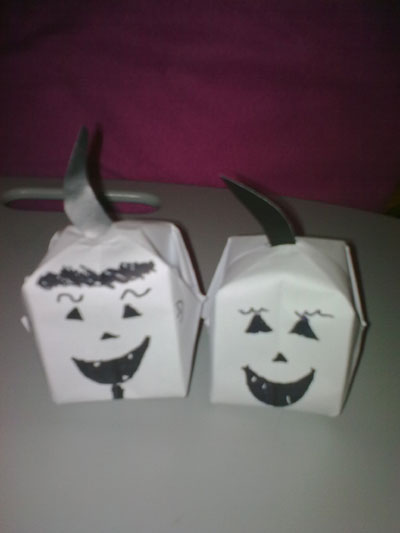 From Sarah in Swannanoa " This is the first of these I have ever made. I think it might be the smallest!! Hope you all like this! I forgot the stem but everyone makes mistakes, right?? Thank you for showing pictures of what to do because without pictures I would be hopeless! haha! Again, I hope you all like this! "
Love the pumpkin, Sarah!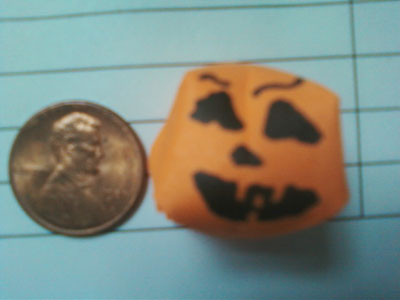 From Alicia in Columbus " Origami pumpkin and origami lily....lily is turned upside down and made into a witches hat!! "
So artistic and creative, Alicia! Love the upside down lily turned witch's hat!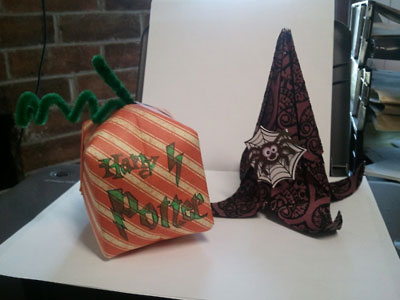 From Evan in Carlsbad " this is my first origami pumpkin it is so cute. "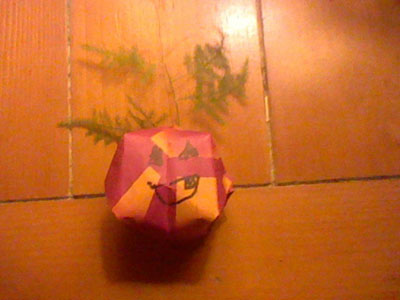 From Sammie in Tucson: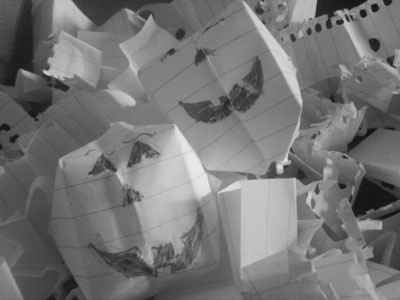 From readerin Raleigh " Cute origami pumpkin! "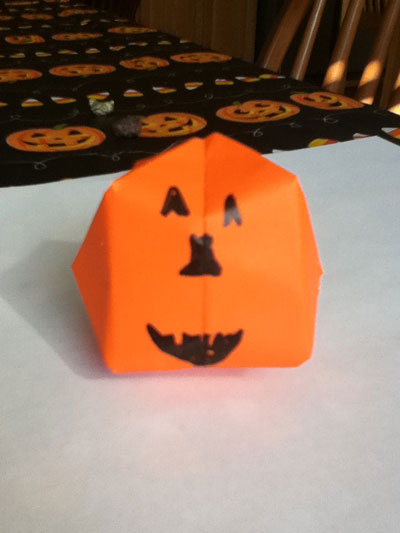 From reader in Hundhamaren: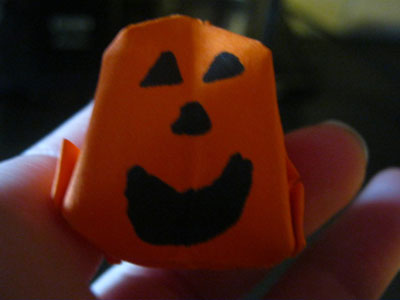 From Asia in Polska: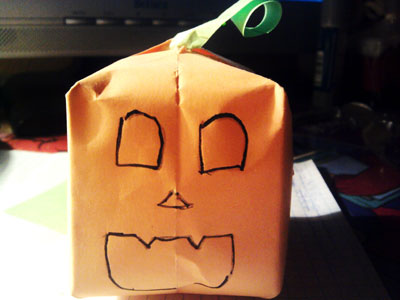 Did you make this origami? If so, upload your photo (2MB limit) via the comment box below. You can login with your Facebook, Twitter, Google or Yahoo accounts.