Money Origami Bow Tie
The money origami bow tie makes an unusual tip at a restaurant, or as a bar gag.
For those not in the USA, the dimensions of a USA one dollar bill are height = 66mm (2.6 inch) and width = 156mm (6.1 inch).
Fold a bill in half from left to right, then unfold. Repeat fold and unfold from top to bottom.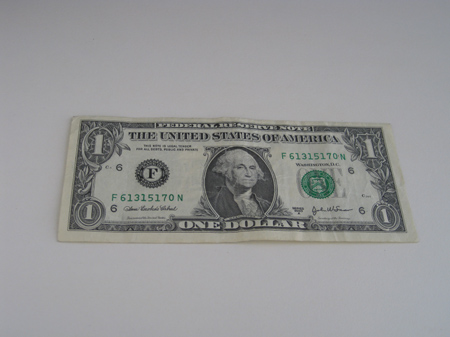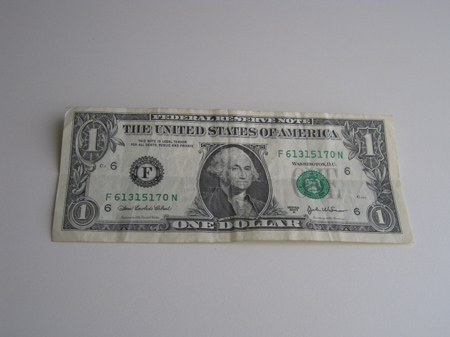 Now fold each of the four (4) corners to the centerline as shown below.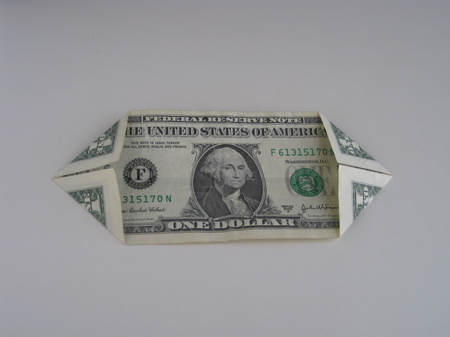 Now fold the long edges of the bill towards the centerline. Next fold and unfold the points of the dollar bill, to form a vertical crease: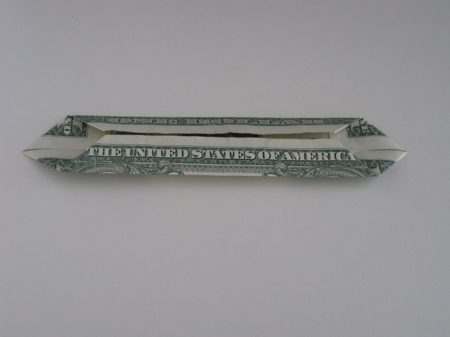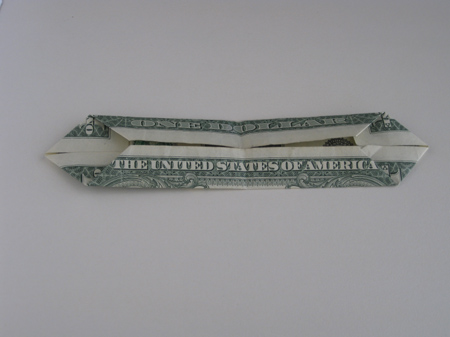 Now fold and unfold each half downwards and back, to create and x-shaped crease at the very center of the orgami model.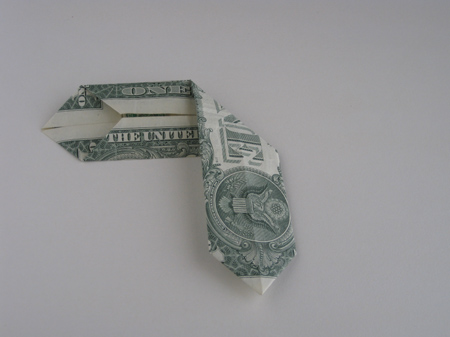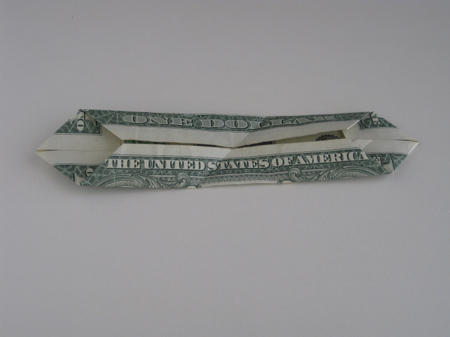 Now turn the piece over, and do a squash fold to form the diamond shape as shown below.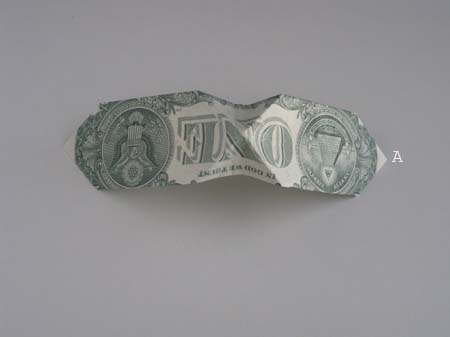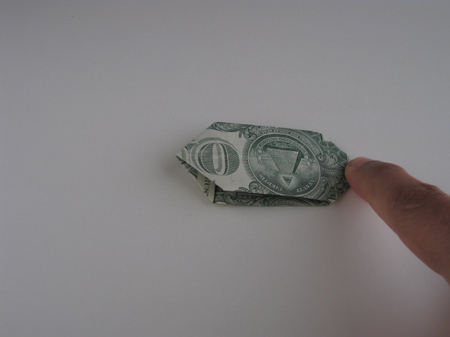 Now fold point "A" over, and repeat on the backside.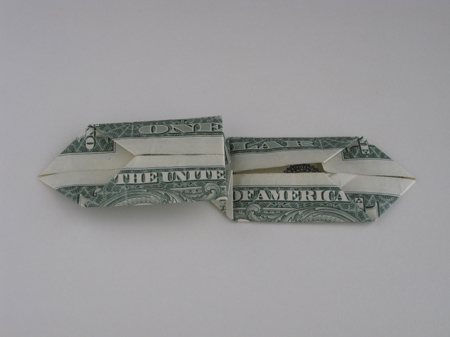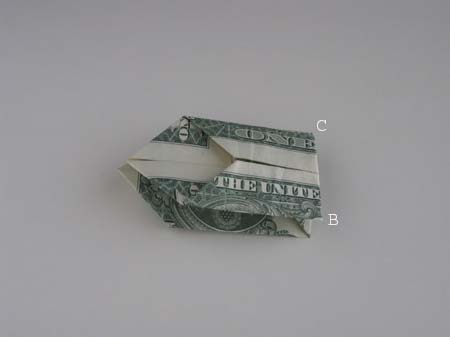 Now fold corners B and C towards the centerline as shown below: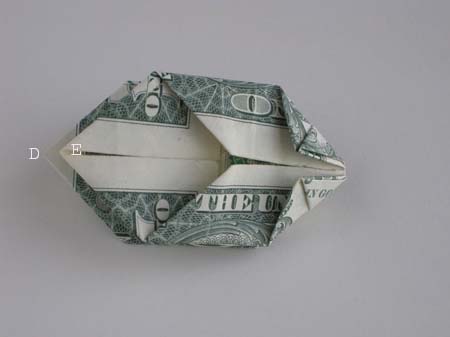 Now take hold of the corners D and E in your thumb and forefinger, while supporting the back of the bowtie with your middle finger.
Then gently unfold the piece while pulling on the middle section, as shown in the next six (6) photos: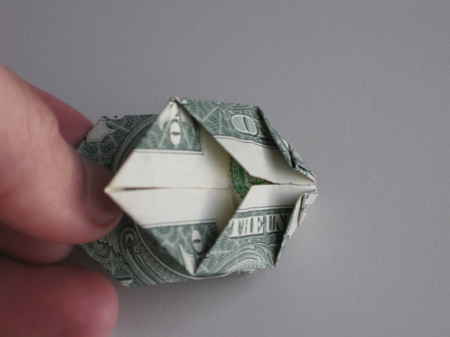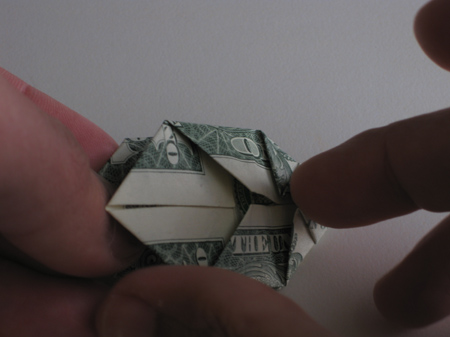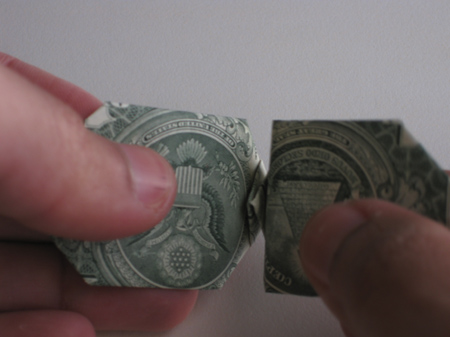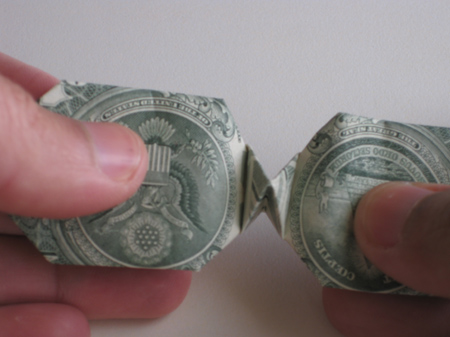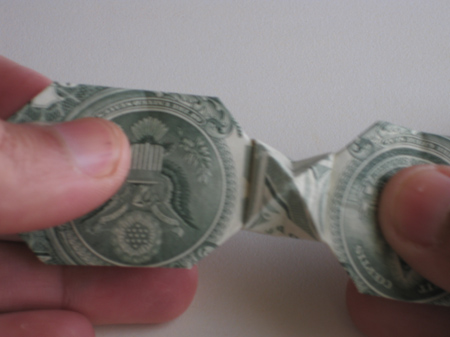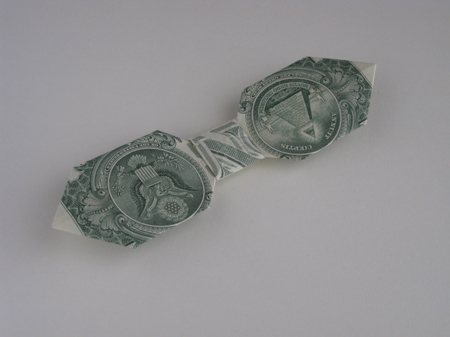 Now your money origami bow tie is complete. You're sure to look like a million bucks while wearing it!
From Carl in Grand Isle: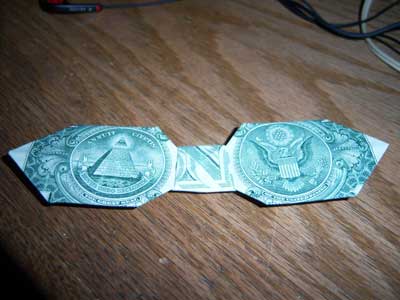 From Liz in Liverpool: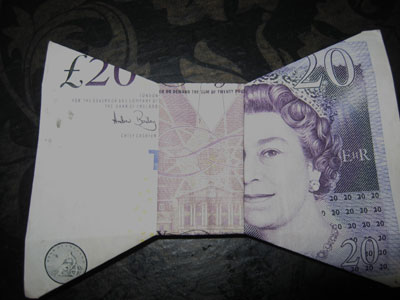 From Georgia in Risca "Dollar Bill Bow Tie":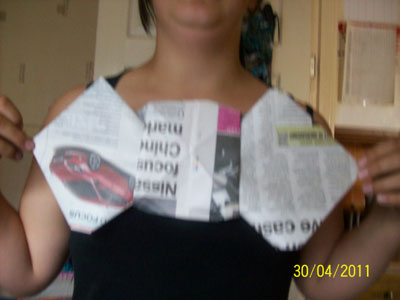 From Kim in Woodland " Dollar-bill bow tie. Cute accessory if I do say so myself. "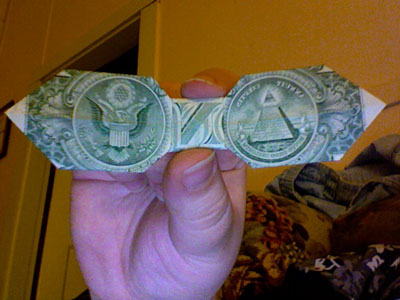 Did you make this origami? If so, upload your photo (2MB limit) via the comment box below. You can login with your Facebook, Twitter, Google or Yahoo accounts.